Coastal Carolina Fetish Fair, Myrtle Beach, SC
November 15, 2018

-

November 18, 2018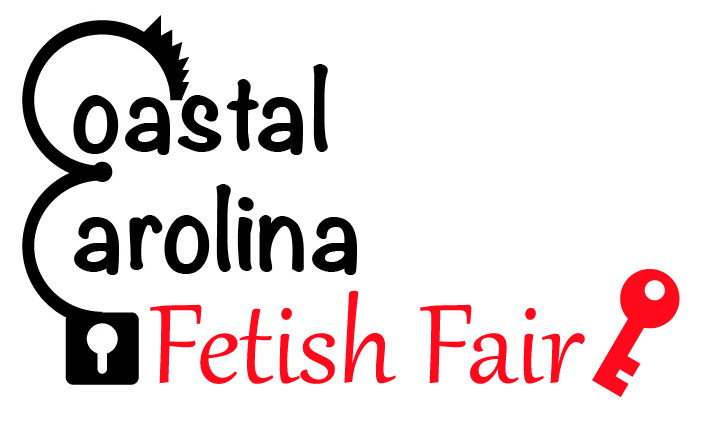 I'm teaching at Coastal Carolina Fetish Fair again!
Thursday, 2:00 PM to 5:00 PM
No matter where you turn for advice in this world of kinky relationships and power exchange, "Communicate," is the first thing you'll hear. So, what is communication? How do we get better at it? In this special three-hour workshop event, we'll talk about the pieces of communication and how they add up to make a successful kinky relationship.
Friday, 10:00 AM
In this class, we'll cover some of the most important actions and attitudes for finding one or several lifestyle partners, from writing your profile and choosing the best photos to get your point across to making contact, common pitfalls, and some hilarious examples of 'when personals go wrong!'
We'll also discuss which online sites offer the best options for connecting with your kinky peeps.
This is an interactive class, so bring your pencil or pen and some paper to write down those tips from the creator of https://www.datingkinky.com and the author of Dating Kinky, The Book
Friday, 11:15 AM
What is behavior modification? It's how behavior is changed through interaction. In D/s circles, we may call it training, but even in vanilla situations, behavior modification happens whether you want it to or not. So, since it's going to happen anyway, why not do it right? This class is all about the basics of behavior modification and how to make it work for you in your relationships,
and how to use it as the basis for more in-depth D/s training.
Saturday, 11:15 AM
What is protocol and why do you need it? Not all protocol is bowing and kneeling and "yes, Sir," and so on. Protocol can be every day traditions and rituals built over time. In this class, we'll explore the many types of protocol, and how to choose the protocols you want most in your life and your relationships.
INSTRUCTIONS TO PURCHASE YOUR TICKET FOR COASTAL CAROLINA FETISH FAIR
Go to Event Registration that's https://www.eventbrite.com/e/coastal-carolina-fetish-fair-2018-tickets-44854522083 and enter your pass word which is CCFF2018, click the arrow that appears beside the password. Next click on Ticket. When the window opens select Tier 1 Ticket ( There is no Promotional Code) and be sure to add 1 to the box that asks for number.
Before you pay, be sure to check the size if you are ordering a T shirt.
We Look Forward To Seeing YOU at the Fair.
CCFF 2018 will be even bigger and better this year!
CCFF 2018 will be expanding to four, yes four days! We will be open on Thursday November 15th through Sunday November 18th. That's two extra days of shopping, classes and fun!
On November 15th we will begin registration around 10am (subject to change), so when you arrive come on in and get registered!!
Thursday opening will be early afternoon, we will have classes that day. The vendor hall will also be open from about 3-5pm for those of you who like to get a jump on purchasing that special something.
In the evening we have a chance for you to meet and get to know some of your fellow kinksters and vendors at our mixer.
There will also be a fashion show planned that evening for your enjoyment. We encourage you to attend, and for the exhibitionists in the group we encourage you to costume up and strut your stuff down our catwalk. Categories include Leather, Latex, Lingerie, and Freestyle. Men and women are encouraged to strut! Prizes will be given to the winners.
Stay tuned for more exciting news about the Thursday night meet and greet activities.
We will also be expanding our dungeon space! This year there will be two dungeons open on Friday and Saturday nights. MORE space and an additional night will be added this year.
Aug 1st to Oct 31st = $99.00 limit 200 tickets
At the door: $125.00