Episode 1: Back to Basics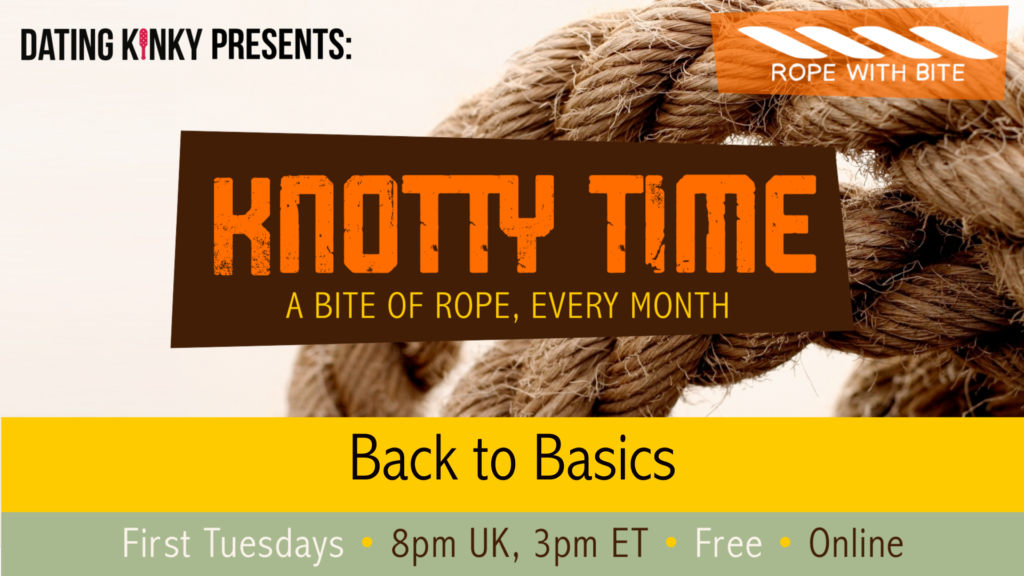 Dating Kinky is thrilled to present its first recurring webinar from across the pond!
On July 7th, we hosted the debut of Knotty Time, a gathering for all those rope-curious and rope enthusiastic folks out there, hosted by Growly.
Growly guided us through some rope bondage and shibari basics in this virtual peer rope session. We talked through the wonderful world of rope, and learned some simple ties, which can later practiced alone or with a partner. Toward the end of the show, Growly took us through a single column tie, which is a foundational tie for most rope bondage.
Knotty Time airs every FIRST Tuesday. This episode will air on August 7th @8PM UK time (3PM ET).