Episode 2: Free Tying Techniques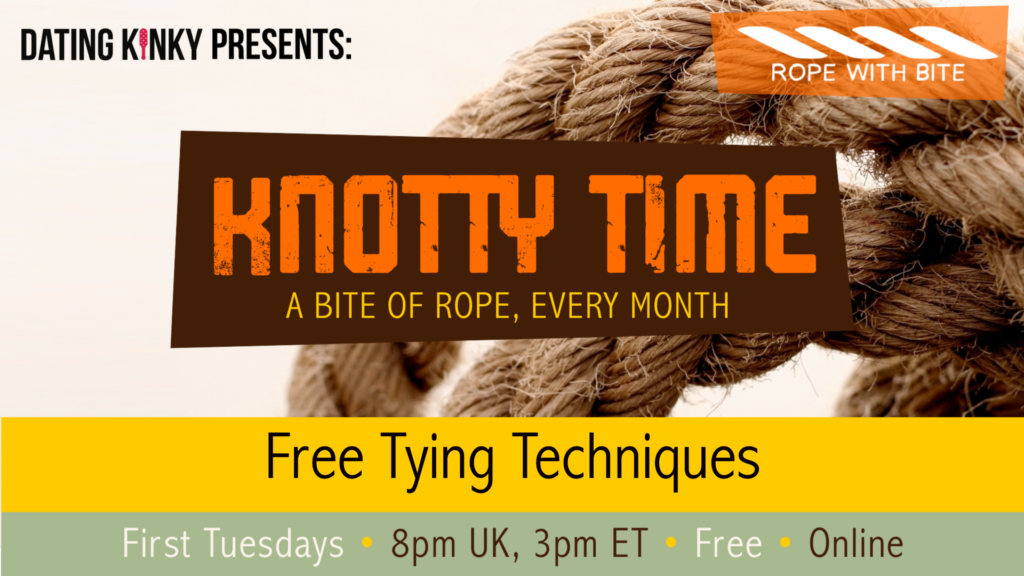 Join us for Knotty Time, a gathering for all those rope-curious and rope enthusiastic folks out there, hosted by Growly.
In this episode, Growly was our guide through some rope bondage and shibari basics in this virtual peer rope session. We learned some simple ties, which you can practice alone or with a partner, asked questions and talked through the wonderful world of rope!
We covered some basic terminology, common courtesies and protocols, and what to keep an eye out for to be safe.
August's topic: Free Tying Techniques, exploring frictions, and learning to let ties evolve naturally. (Beginner – No partner required)
Every FIRST Tuesday. Next episode: September 1st at 8PM UK (3PM EST).