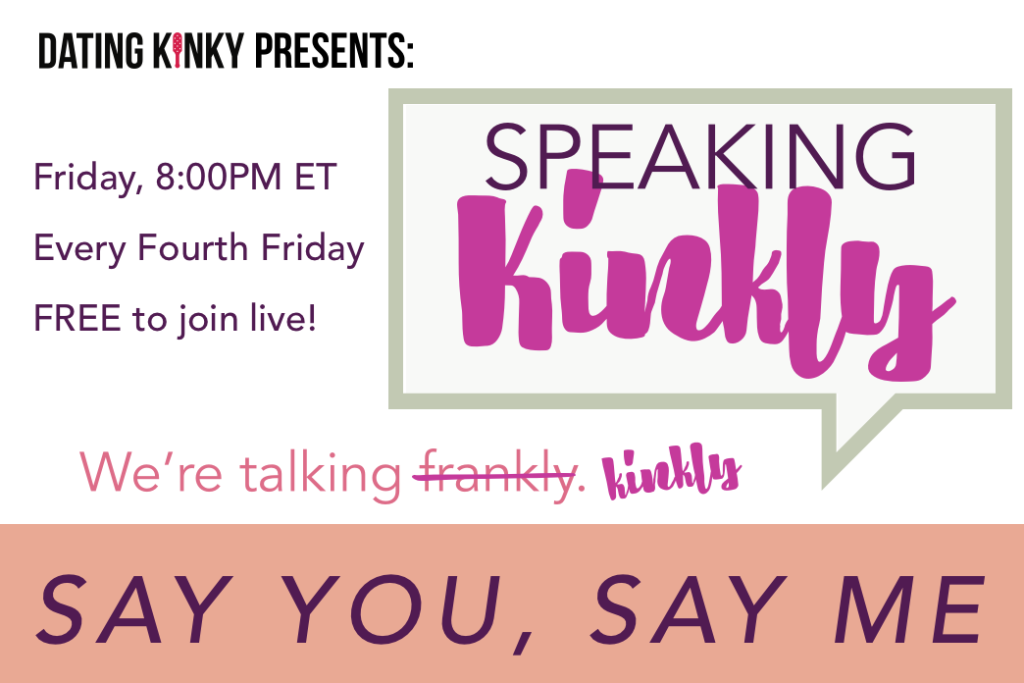 Speaking Kinkly is a webinar for kinky folks who want to discover new techniques for communicating effectively. Communication is SEXY, and doing it well is, well…SEXIER!

This month's installment is titled: Say You, Say Me.

Communication begins with "I…", right? Sure, it does! In this webinar, we'll discuss the use of negotiations and expand the concept of functional communication.
Every FOURTH Friday.