The Big Book Of Ass: All about anal play and pleasure, including training, communication, safety, and more is the second Dating Kinky Presents book.
This is Nookie's second book all about butt stuff, the first In Through The Out Door was published in 2015. In The Big Book of Ass, Nookie and kinksters from around the world answer your biggest questions about playing with your (or someone else's) backside.
Here's a sneak preview: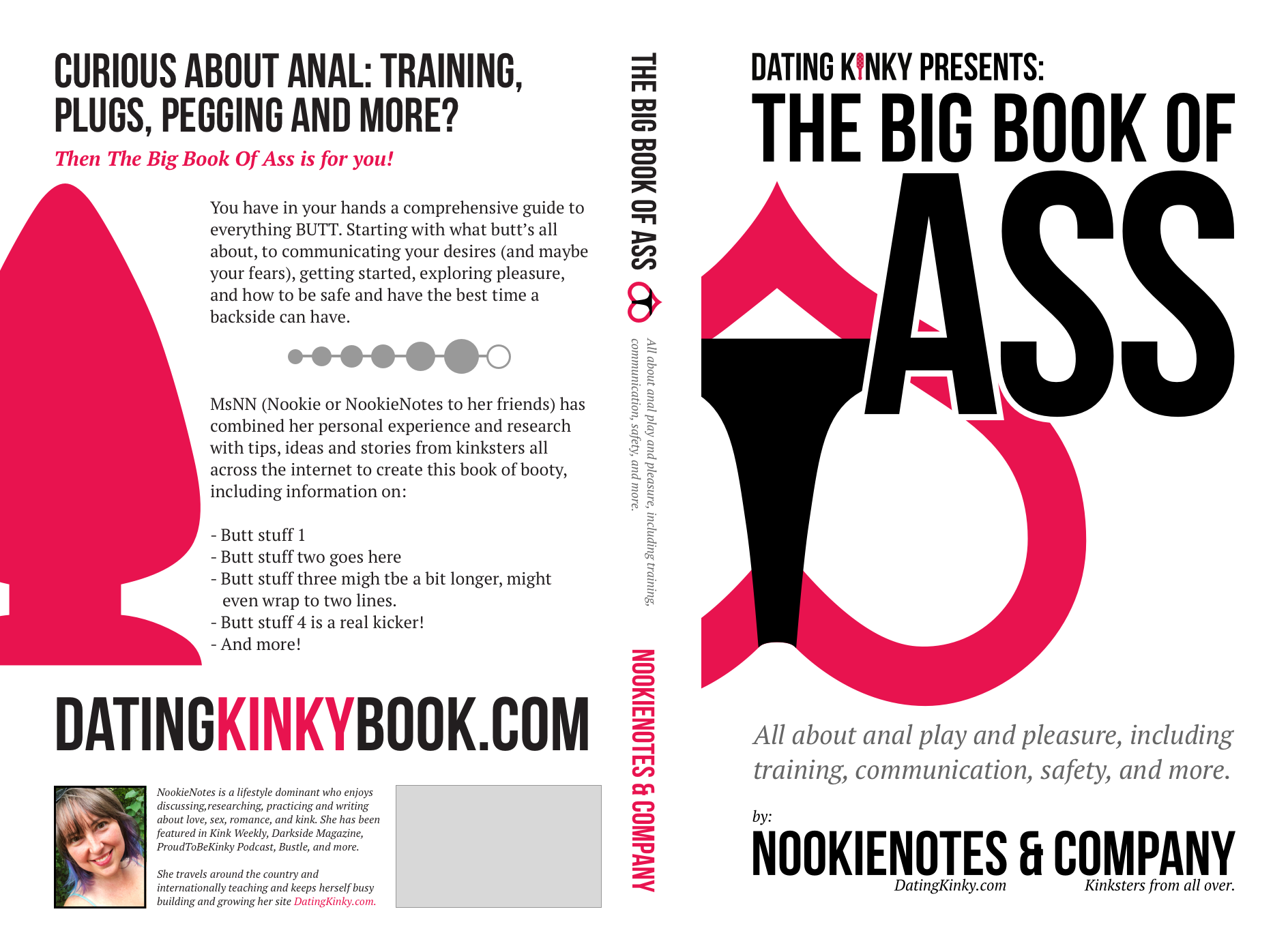 The Big Book Of Ass is scheduled to release on July 1, 2019 (watch for giveaways and promotions), with free downloads on Amazon August 1-3, 2019.
The Big Book of Ass is part of the Dating Kinky Presents series of books, a new book series I'm creating to educate about kink in a friendly and approachable way.
It's my goal to share not only my own experiences, but the experiences and ideas of other kinksters on each topic. As we all know, there is no WON TWOO WAY, and a variety of voices and perspectives will speak to the amazing variety of kinksters in our community.
If you'd like to receive notifications of new kink book releases, and reminders about when you can download books for free, choose an option below: