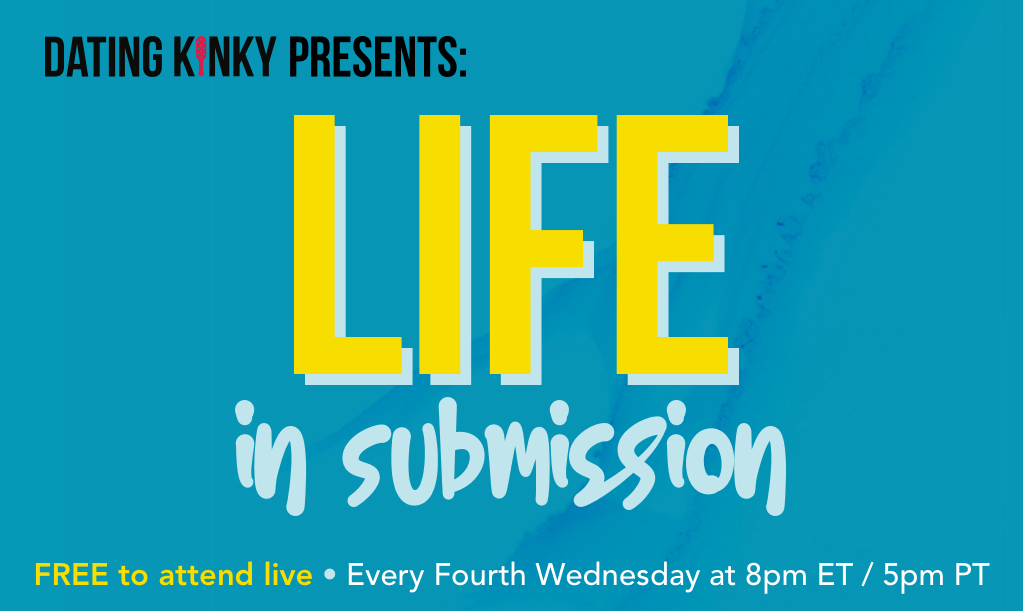 You'll be reminded 1 week ahead, 1 day ahead, starting in 1 hour, starting now, and you'll get a follow-up email for each episode. You'll also get an email every Monday with our upcoming event schedule. *smiles*
Are you A DK PLUS Member?
Are you A DK PLUS Member?
Join A'marie and Nookie talking about the different styles of submission and engaging with the audience, answering their questions. Our PLUS members get access to every replay, so they never miss a moment!
Our PLUS Members get replays in video and audio format, for their convenience and preference. *smiles* 
A monthly discussion about the right side of the (consensual) slash: submission, slavery, property and more. What does submitting mean to us? How do we protect ourselves as we seek? Are there right and wrong ways of doing all this stuff?
Life in Submission features a variety of presenters from a myriad of backgrounds discussing submission.
Every FOURTH Wednesday.