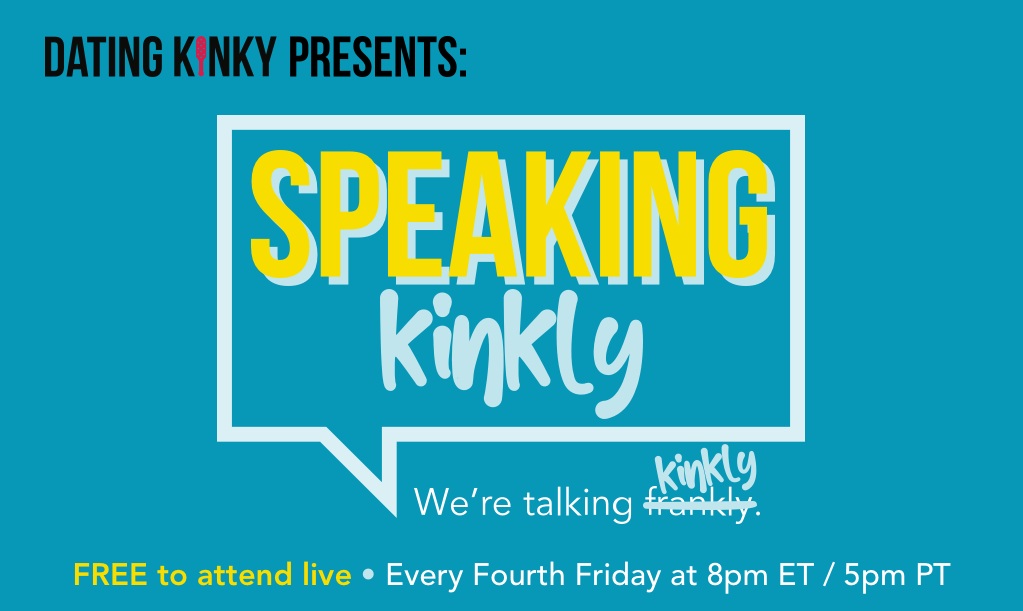 You'll be reminded 1 week ahead, 1 day ahead, starting in 1 hour, starting now, and you'll get a follow-up email for each episode. You'll also get an email every Monday with our upcoming event schedule. *smiles*
Are you A DK PLUS Member?
Are you A DK PLUS Member?
Join Mx_Curves and Nookie as they talk about opening up: finding the courage, being vulnerable, and encouraging your partner. Our PLUS members get access to every replay, so they never miss a moment!
Our PLUS Members get replays in video and audio format, for their convenience and preference. *smiles* 
No matter what you do in kink, the most common response to any question is COMMUNICATE!
But how do we do that, and do it well?