Welcome to the Speaking Kinkly community on Dating Kinky, where we dig into all things communication! As we grow (in episodes and content), this section will grow as well, in resources and information. *smiles*
Join the reminders list to the right (or below, for mobile users) for email reminders and the link for each event as they happen!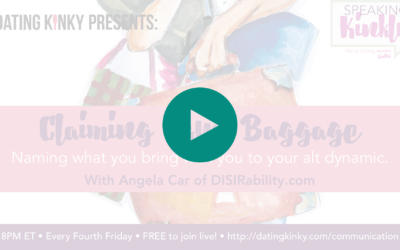 Speaking Kinkly is a webinar for kinky folks who want to discover new techniques for communicating...
[cma-questions cat="communication" sortbar="0"]