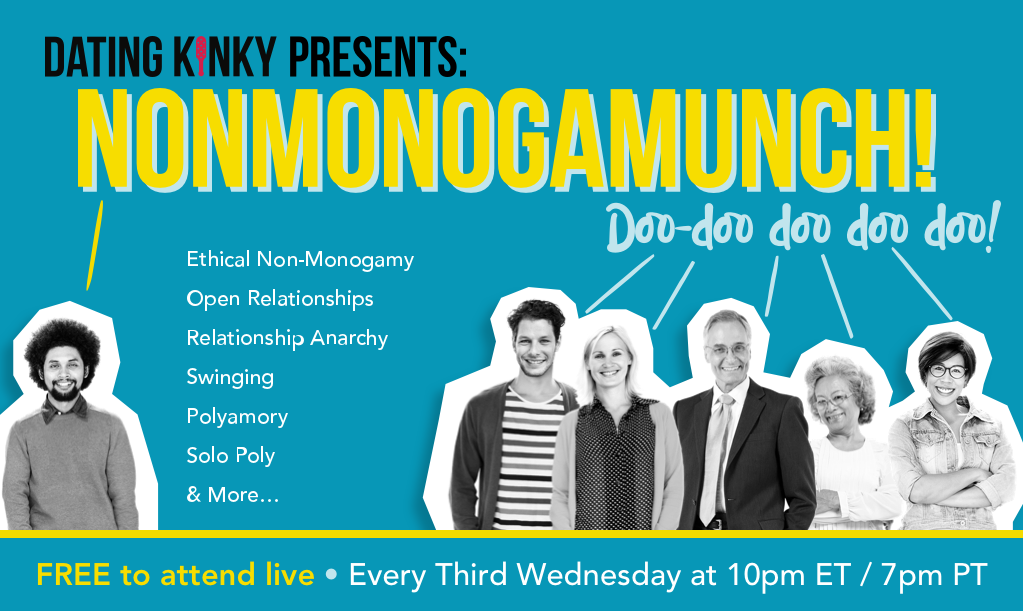 You'll be reminded 1 week ahead, 1 day ahead, starting in 1 hour, starting now, and you'll get a follow-up email for each episode. You'll also get an email every Monday with our upcoming event schedule. *smiles*
Are you A DK PLUS Member?
Are you A DK PLUS Member?
Watch Miss Dion break down what it takes to live an authentic life while kinky and poly! Our PLUS members get access to every replay, so they never miss a moment!
Our PLUS Members get replays in video and audio format, for their convenience and preference. *smiles* 
Join us under the ethical nonmonogamy umbrella every third Wednesday for discussions about polyamory, open relationships, relationship anarchy, and everything in between.
Whether you're curious, opening up for the first time, or living in an 11-person polycule, the Nonmonogamunch welcomes you and yours.
Nonmonongamunch features a different presenter each month.
Every THIRD Wednesday.