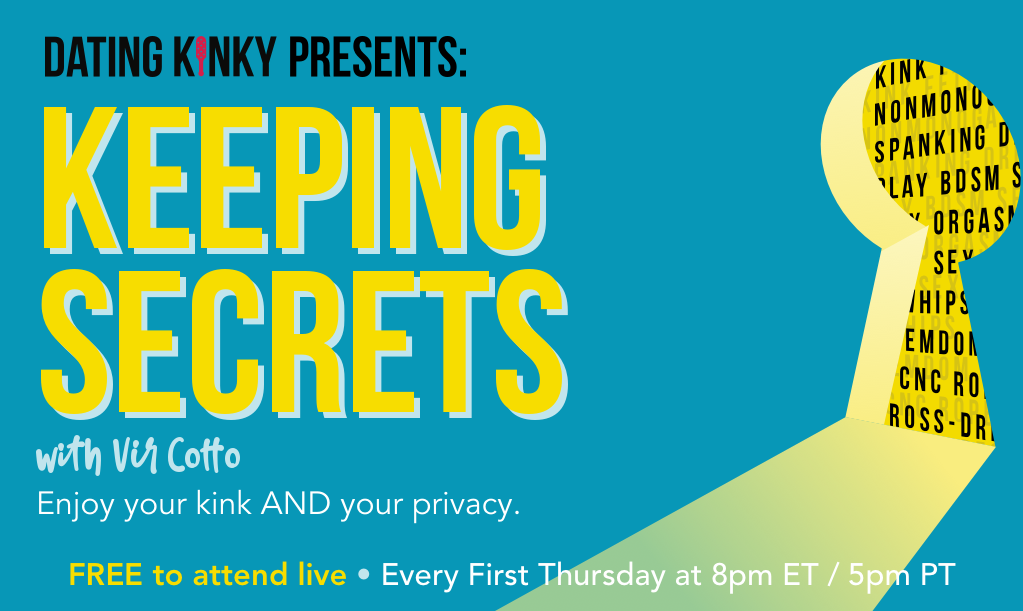 You'll be reminded 1 week ahead, 1 day ahead, starting in 1 hour, starting now, and you'll get a follow-up email for each episode. You'll also get an email every Monday with our upcoming event schedule. *smiles*
100% free replays on All of our Keeping Secrets Shows
Whether you kink so hard or just dabble, we take your privacy seriously, and want you to have the tools and the understanding to keep your kinks to yourself, should you want to (or need to). That's why Keeping Secrets will NEVER be behind a paywall—all episodes are 100% FREE to the public, no $, no registration required.
Are you new to the kink scene and thinking about how to draw the line between your kink and vanilla life? Are you an experienced kinkster concerned about how your kink or sexual life could affect your work, future career or family? Are you wondering who and what to trust with your wallet name or your credit card?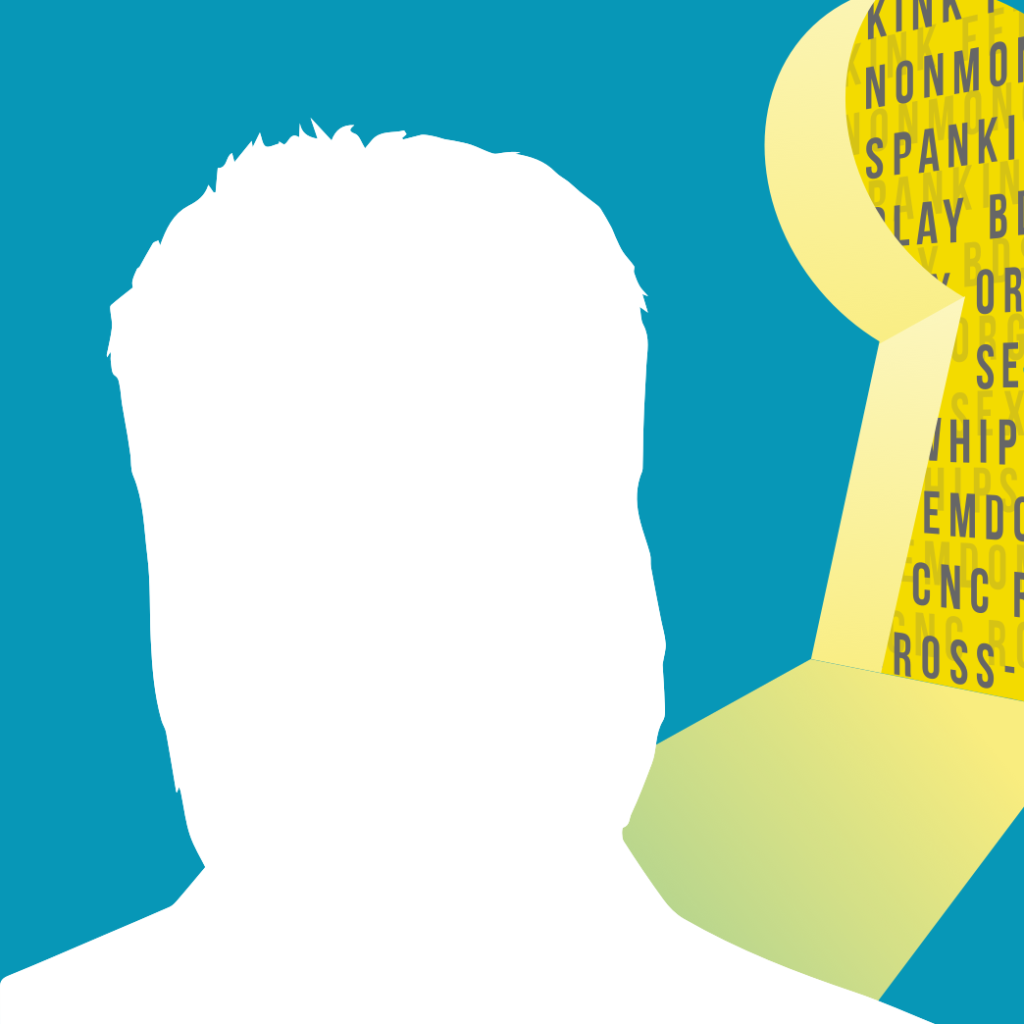 Vir Cotto (He/his)
Vir is a kinkster from New York City. He's also a vanilla geek with a focus on individual empowerment and taking back control of your technology. Vir been involved with the BDSM community since 2015.

In his spare time, he likes to cook, program and play role playing games. Both inside and outside of Kink, Vir likes to let his geek flag fly.
Connect with Vir!
Do you have questions about keeping your kink private? Or maybe a suggestion for an upcoming show topic? We'd love to hear from you!