Dating Kinky is growing. And as a startup business, we have a LOT going on.
With updating our dating site code, hosting educational webinars (live and free for you!), offering a new book every month, and living through a pandemic (at the time of this writing, anyway), there are PLENTY of reasons you may want to contact us.
And that's great! We LOVE to heard from you, and we LOVE the opportunity to fix things when we can.
So, thank you for being open to telling us what's going wrong, how we can do better, give us kudos, whatever.
There is something I don't love, though, and I'm going to tell you about it.
I don't love when people are abusive to me or my staff.
Don't be a jerk.
If/when you are, we will cut you off.
That is my customer service policy in a nutshell.
Want more detail? Sure, happy to clarify.
Look, people online—especially people acting anonymously, but not ONLY them—can be jerks. I know this. I've been working and playing online since 1994.
And I've got a pretty thick skin.
However, I'm running a site dedicated to connecting you with other kinksters, amazing content and education, and generally making the kinky world a better place.
Jerks are not a part of that vision, as I outline clearly in my Community Guidelines.
So, don't be a jerk.
Keep in mind that the person on the other end of your message is a human, too. For example, in the past few years, we have collectively:
Had two babies
Gotten into a horrific car accident (x2)
Had a child who underwent open heart surgery
Been stalked (yes, seriously)
Lost a job
Cared for an elderly relative
Had a stroke
And so on…
You see? Humans. And there is more to it than that.
JUST LIKE YOU.
And we absolutely want you to have the best experience possible. That's our goal. Hell, it's why I started all this to begin with. Because the other "dating" experiences for kinksters out there are shite.
Just realize that sometimes, no matter how hard we might be working or trying to fix something, it's just NOT happening. You can still be kind to the person on the other end of the internet.
And we'll be kind and friendly and helpful to you, even when you're shitty to us, for as long as we can.
And when we can't we'll cut you off.
We'll tell you we're cutting you off, and we'll stop responding.
We may hand you over to someone else on the team, because we are about to blow (maybe it's NOT even you…).
We may refund anything/everything you've paid, or just not reply (most of you are free members, but you know, we're open to a more formal arrangement, since NONE of us get paid, yet…).
And no, we won't hold a grudge.
If you write back another time and you are kind, we will be, too.
We all know what it's like to have craptaculous days, and to regret being awful to people.
And that's my promise—our promise—to you. And Dating Kinky's Customer Service Policy.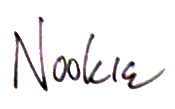 Written and last updated: May 7, 2020