Press Mentions & Stuff
Our very own Nookie, Heather Claus, is featured all around the web as an expert in sex, love, romance, and kink.
Videos

https://www.youtube.com/watch?v=M9GKGDVjuNc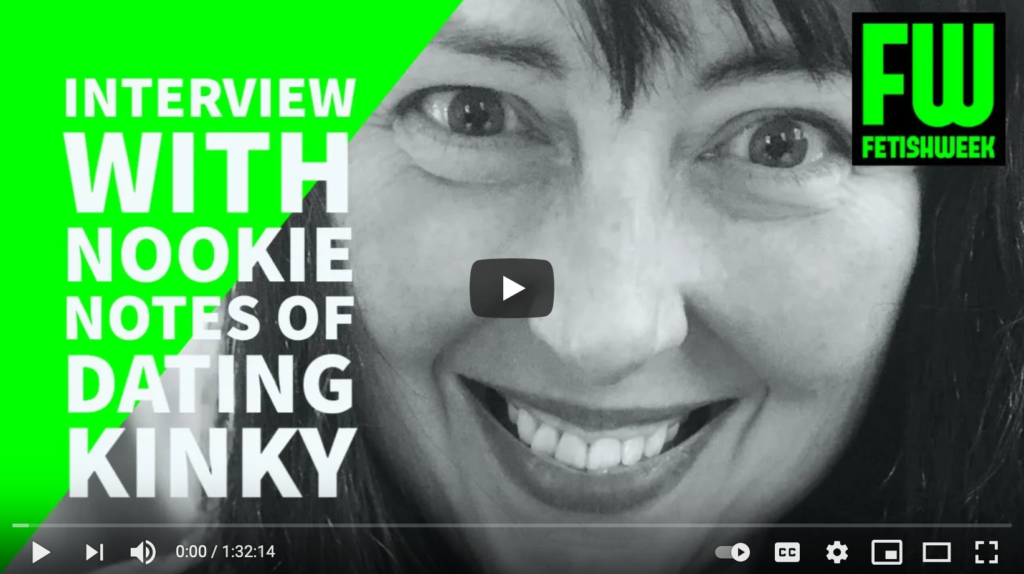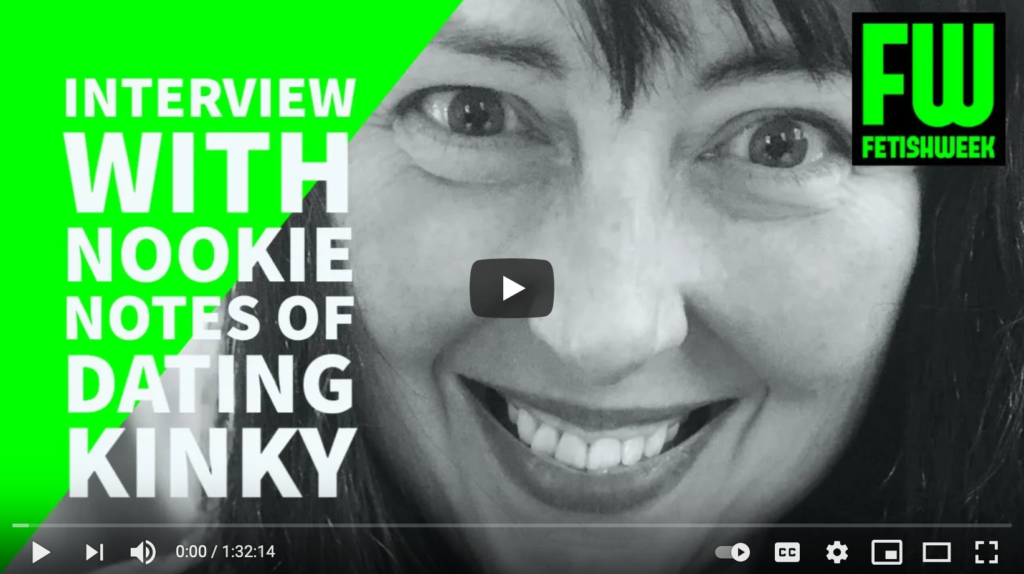 Podcasts

Sex Curious Podcast with Holly Bradshaw (January 2021) Holly and Nookie discuss some incredibly hot facets of kink, including behavior modification, dominance and submission, spanking, the Big Book of Ass, leather daddies, ways to get a kinky education, and so much more.
Kinky Cocktail Hour (June 2020) In this episode, Lady Petra and SafferMaster interview author, podcaster, and DatingKinky.com founder NookieNotes over a shot of ice cold Starr Blu Vodka.
Sapphic Swingers (May 2020) A conversation Nookie had with Rachel & Tiff (known as the Sapphic Swingers), covering many topics including the relationship between kinksters and swingers in the community and our (at the time) upcoming Not Cheating event, where this dynamic duo were honored guests.
Hugo's Posts (April 2020) A conversation between Hugo & Nookie about Dating Kinky, Dominant/submissive relationship, and how lessons learned in kink can be applied to vanilla life aspects as well.
Sisters of Sexuality (April 2020) A conversation about Dating Kinky between host Taylor Sparks and Nookie. Taylor was also interviewed in the Not Cheating event.
Lady Daddy Talks (April 2020) Dating Kinky Gets Educational. Lady Daddy was a featured presenter for our Not Cheating event in June
KinkyCast (March 2020) 6th Year Anniversary Broadcast.
Casual Swinger (March 2020) International Kinky Women's Day lead-up. Click here and here for appearances by these amazing folks on our platform.
Platinum Puzzy Radio (March 2020) Podcast reboot. Platinum Puzzy was also a guest on International Kinky Women's Day earlier in the year.

Keys and Anklets (October 2018) Nookie talks with host Michael C. about how she got introduced to the cuckolding lifestyle (editor's note: the origin story is quite memorable!).
Off The Cuffs, Cuckolding
Lady Daddy Talks: Collaring Ceremonies, Pt. 1
Articles
New to BDSM? These 3 Sex Experts Describe Their First BDSM Experience, sofiagray
Dating Kinky – Connecting in Fetish in Finding the Kinky Love, Kink•E Magazine
I Can't Finish With My Partner, And Here's Why That's OK, Bustle
Am I A Good Kisser? 7 Ways To Tell, Because Nothing Beats A Great Makeout Session, Bustle