Our very own Nookie, Heather Claus, is featured all around the web as an expert in sex, love, romance, and kink.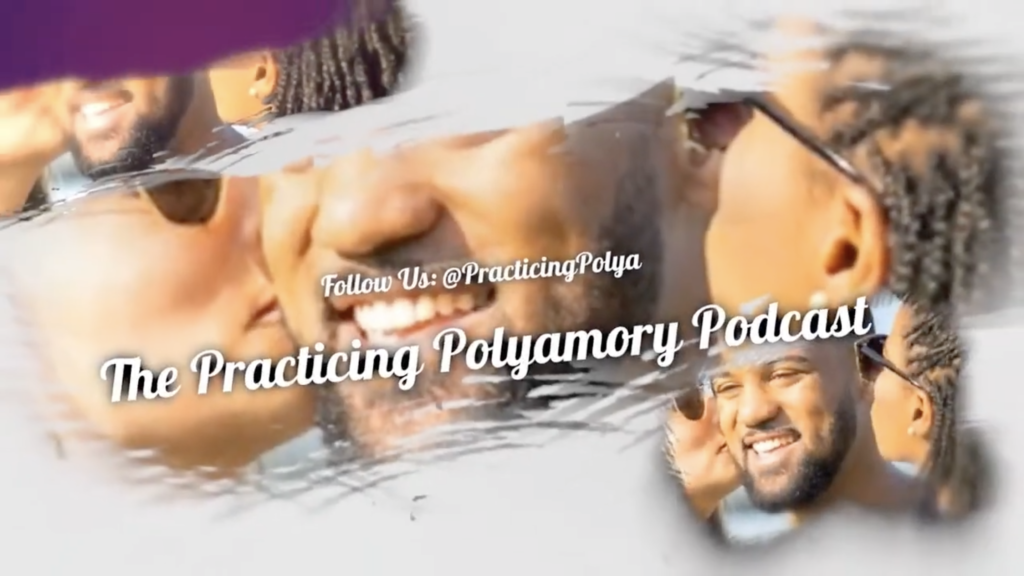 Interview with Practicing Polyamory Podcast (September 2021) all about the Big Book of Ass!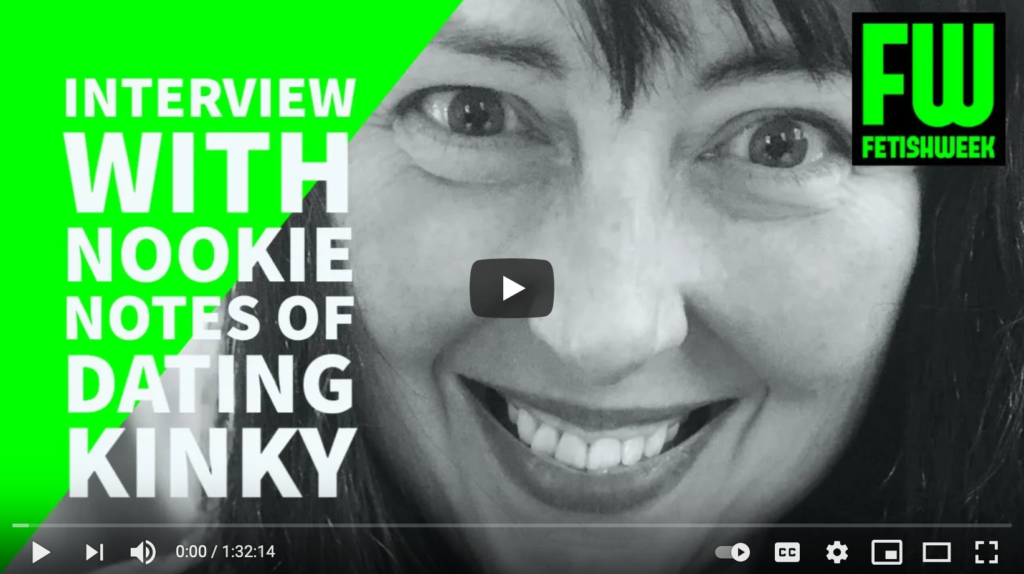 Interview with Dirk Hooper, Fetish Week (February 2021) Where Dirk and Nookie dish about dating online, the problem with approaches, and more!
What Women (and Other Wonderful Humans) Want (June 2023) The founder of Dating Kinky and the woman who helped me create this show, Nookie, joins us to discuss her upcoming book "Take No Sh!t: building Better relationships through discovering, creating and maintaining healthy boundaries in three (sometime five) easy steps." We also talk about the progress of this show and its future.
Sapphire's Earplay (January 2023) With non-monogamy, polyamory and open relationships becomes more mainstream, Miss Nookie discusses with Mehgan Sapphire that it's time to talk about the realness and differences between these types of relationships.

Erotic Awakenings (January 2023) This week on the Erotic Awakening Podcast, @dananddawn talk with @NookieNotes about setting and maintaining boundaries in non-monogamy!

"Ask a Sex Therapist" Podcast Launch (January 2023) Celebrate the launch of the "Ask A Sex Therapist" podcast and learn from Heather's expert guests: Dating Coach & Love U Podcast Host Evan Marc Katz, Melissa DaSilva: LGBTQ Coach & Host of ChitChat with the Queer & Creative , Rebecca Lowrie – Host of The Sexual Alchemy Podcast, Layla London – Host of the Curious Girl Diaries, Jordyn Hakes – Host of The Horny Housewife, Tom Hartridge of the Neurons to Nirvana podcast, and Nookie of Dating Kinky.
Kinkycast Podcast (November 2022) Nookie returns to the Kinkcast podcast with an update on her new project related to all things "boundaries". Nookie is writing her new book, 'Boundaries are Sexy AF' (working title) right now, and you can get access to the chapters as she writes and posts them (over 40, now) by registering for the Take No Shit Workshop!
Mischief Matters Radio (September 2022) Nookie rejoins Mistress Schari to discuss one of her very favorite topics: boundaries (Nookie comes in at the ~34:30 mark).
Mistress Mia's Dungeon (June 2022) Nookie talks to Mistress Mia and Master John about some of her favorite topics: kink education, providing leadership in her primary relationship, and how when engaging in anal play, the adage that "too much lube is never enough".
Consenting Adults with Leyna Nguyen (June 2022) Nookie talks to Leyna about new relationship energy (NRE), pimping out her cuck partner, and helping others navigate the world of kinky dating.
Hankie Pankie podcast with Coralyn Jewel (June 2022) Nookie talks to Coralyn about the recent Women in Charge event that was recently hosted by Dating Kinky.
Beyond Monogamy with Crystal Welch (May 2022) This is a fascinating and helpful interview with Miss Nookie, who created "Dating Kinky".  Nookie is a savvy, intelligent woman who actually grew up with "swinky" parents and as such, knows a GREAT DEAL about living a vital, happy, kinky and healthy lifestyle.
What Women (and Other Wonderful Humans) Want (January 2022) This special Friday show happens in the middle of the event known as Cuckweek, which celebrates the world around this connective form of kink. And with the release earlier this week of  a wonderful audiobook written on the subject of cuckolding, and female empowered ethical nonmonogamy, called Insatiable Wives from renowned clinical psychologist Dr. David Ley – we thought it would be great to bring some of the voices of the this world to the show for a discussion on the subject.
Sexualchemy with Áine (January 2022) Hedonistic, dominant, cuckoldress and pimptress, Nookie joins Áine today on the show to dive deep into her experience dabbling in all sorts of relationship containers, and the lessons she's learned along the way. Listen to how growing up with sexually open parents molded her beliefs, the successes (and failures) she's had with polyamory, and how she's now using her experiences to educate others along their journey.
Mischief Matters Radio (November 2021) Nookie joins Mistress Schari on her radio show to discuss planning vs. surprise, and sexuality, sex, & orgasms.
Sex Curious Podcast with Holly Bradshaw (January 2021) Holly and Nookie discuss some incredibly hot facets of kink, including behavior modification, dominance and submission, spanking, the Big Book of Ass, leather daddies, ways to get a kinky education, and so much more.
Kinky Cocktail Hour (June 2020) In this episode, Lady Petra and SafferMaster interview author, podcaster, and DatingKinky.com founder NookieNotes over a shot of ice cold Starr Blu Vodka.
Sapphic Swingers (May 2020) A conversation Nookie had with Rachel & Tiff (known as the Sapphic Swingers), covering many topics including the relationship between kinksters and swingers in the community and our (at the time) upcoming Not Cheating event, where this dynamic duo were honored guests.
Hugo's Posts (April 2020) A conversation between Hugo & Nookie about Dating Kinky, Dominant/submissive relationship, and how lessons learned in kink can be applied to vanilla life aspects as well.
Sisters of Sexuality (April 2020) A conversation about Dating Kinky between host Taylor Sparks and Nookie. Taylor was also interviewed in the Not Cheating event.
Lady Daddy Talks (April 2020) Dating Kinky Gets Educational. Lady Daddy was a featured presenter for our Not Cheating event in June
KinkyCast (March 2020) 6th Year Anniversary Broadcast.
Casual Swinger (March 2020) International Kinky Women's Day lead-up. Click here and here for appearances by these amazing folks on our platform.
Platinum Puzzy Radio (March 2020) Podcast reboot. Platinum Puzzy was also a guest on International Kinky Women's Day earlier in the year.
Keys and Anklets (October 2018) Nookie talks with host Michael C. about how she got introduced to the cuckolding lifestyle (editor's note: the origin story is quite memorable!).
Off The Cuffs, Cuckolding