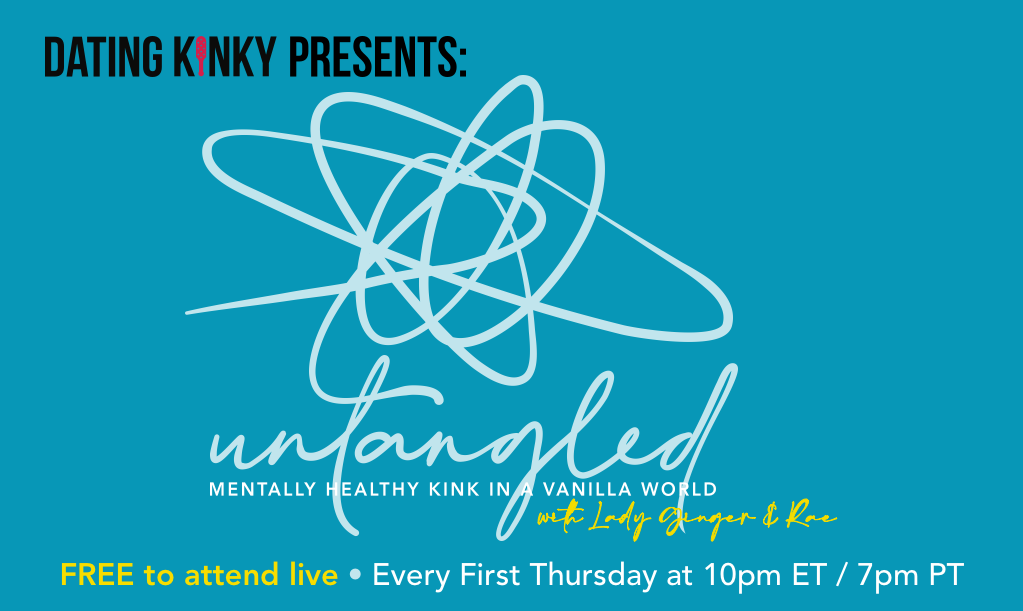 You'll be reminded 1 week ahead, 1 day ahead, starting in 1 hour, starting now, and you'll get a follow-up email for each episode. You'll also get an email every Monday with our upcoming event schedule. *smiles*
Are you A DK PLUS Member?
Are you A DK PLUS Member?
Watch our resident PhD candidates Lady Ginger and Rae answer your questions related to Kink & Mental Health.

Our PLUS members get access to every replay, so they never miss a moment!
Our PLUS Members get replays in video and audio format, for their convenience and preference. *smiles* 
"Brown paper packages tied up in strings these are a few of my favorite things!"
If only life & emotions were that easy, all tidy in a neat little bow. Instead sometimes life is more like untying a knot and unleashing the contents of Pandora's Box.
How does kink support your mental wellness?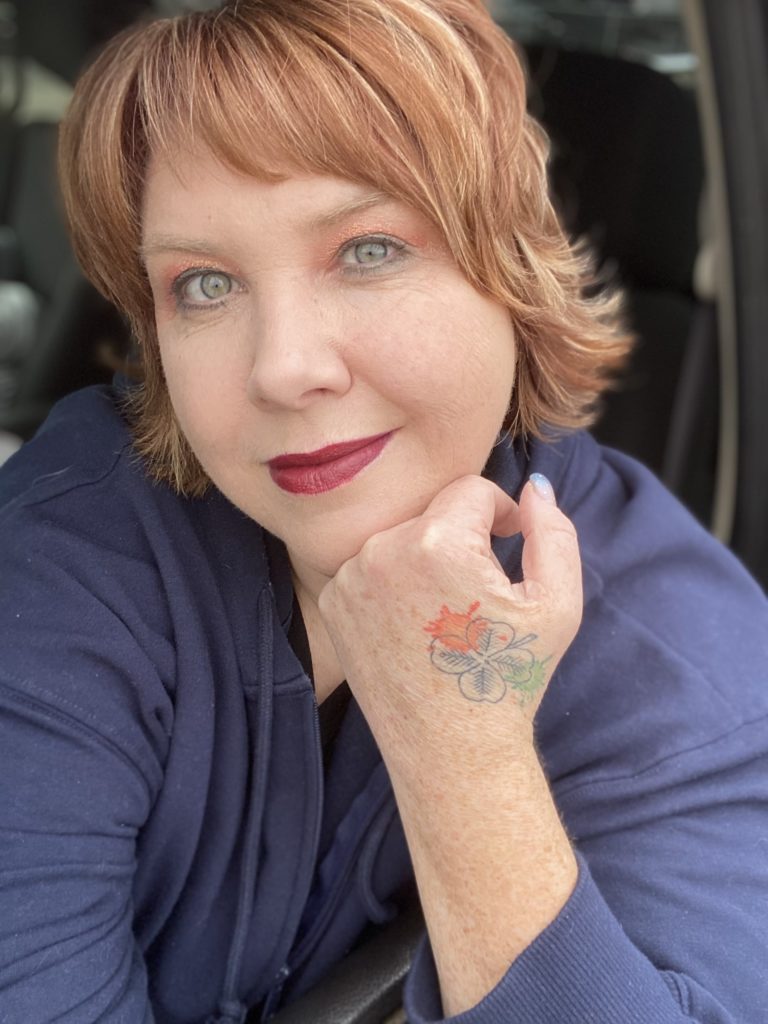 Lady Ginger, She/Hers
Lady Ginger is a Social Worker & Therapist, kink educator & sex positive culture advocate. Ginger believes in the value that kink can bring to the mental health arena.

Lady Ginger is a Polyamorous Queer Bi Fem Dom with decades of experience.

Described by others as a Queen that lights up the room, a giver, a wicked sadist and an Irish Lass full of sass.

A lover of all things Rockabilly & Pinup, Lady Ginger spends her free time taking photos of the beautiful Pacific Northwest landscape, being a coffee connoisseur and hanging out with friends laughing till the wee hours of the morning.

She is the creator of WASHINGTON KINK, a community around the greater PNW that offers space for likeminded individuals to connect, support and build relationships. Washington Kink, and all of its groups can be found on Fetlife with its current offers of weekly, fortnightly, and monthly zoom meetings.
Connect with Lady Ginger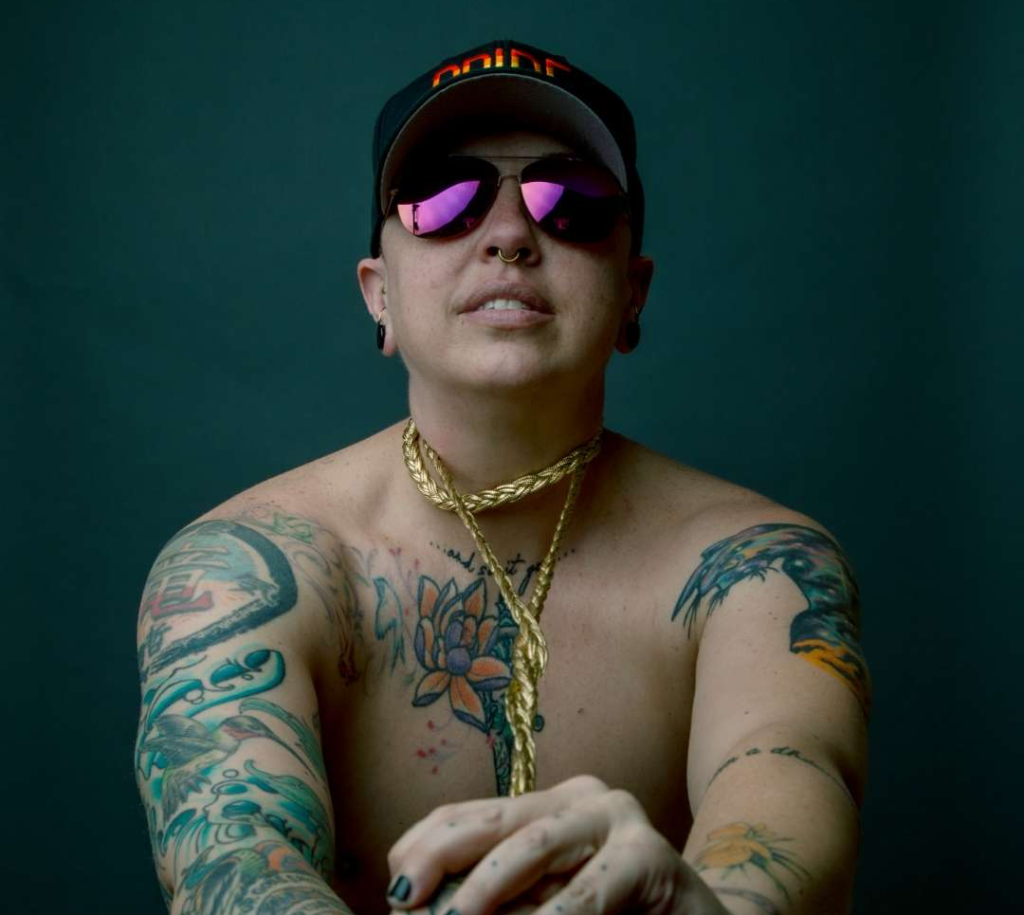 Daddy Rae, They/Them
Daddy Rae's (they/them) personal and professional lived experiences as a non-binary/genderqueer person in the lifestyle is one of the most significant motivating factors in their work as a trauma-informed, sex/kink positive and affirming therapist.

Daddy Rae is the owner and founder of GENEX Therapeutic Solutions, LLC, the Midwest's Gender-Expansive Resource for Therapy, Consulting, Training, and Education. At GENEX, Rae's areas of expertise and focus are gender, sex, and sexuality, utilizing trauma-informed therapeutic modalities while prioritizing an overarching gender-expansive awareness, respect, and validation. This awareness carries over into their work as a consultant, educator, lecturer, trainer, mentor, and peer. Rae believes the key to a solid, productive, trusting relationship in any setting comes from acknowledging each person as a unique individual who is the expert of their own experiences.

In their free time, Rae prefers long ski runs down a snowy mountain anyday to long walks on a beach…but they will still gladly take the piña colada.