So, What is Kinky, Anyway?
Is Someone You Love Kinky? Are You Kinky? Then 'So, What Is Kinky, Anyway?' is for you!
Are you interested in exploring the vast universe of kink? Fantastic! This book will provide a roadmap to uncovering your kinky side, generating fantasies, and finally, identifying compatible partners and situations to turn those fantasies into mind-blowing reality.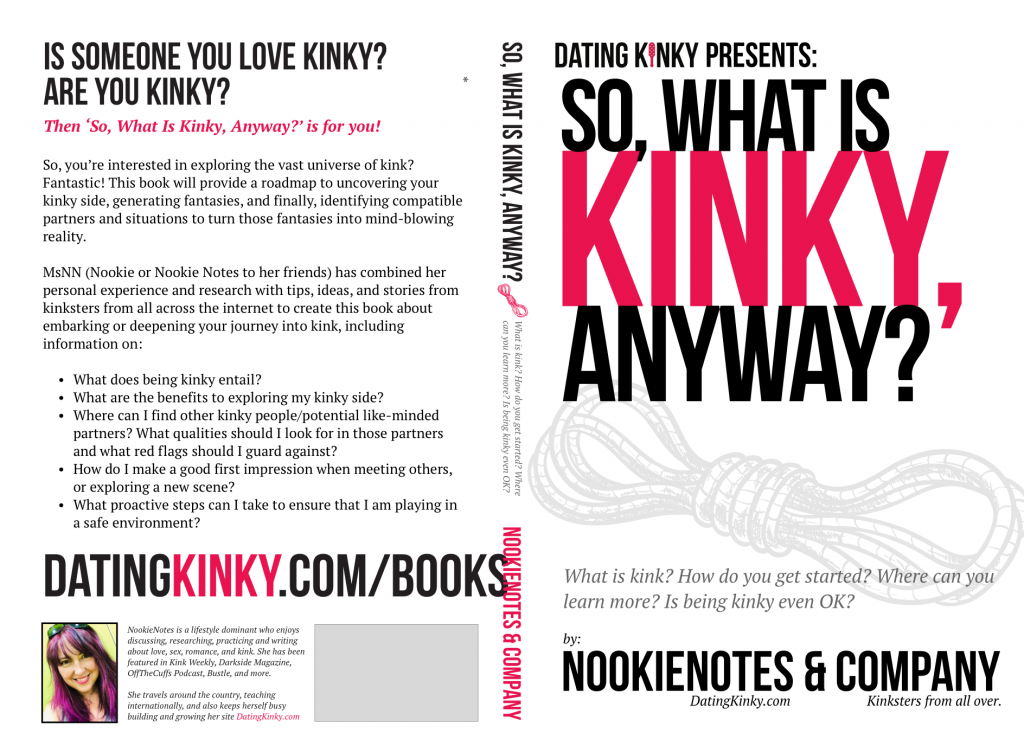 MsNN (Nookie or Nookie Notes to her friends) has combined her personal experience and research with tips, ideas, and stories from kinksters from all across the internet to create this book about embarking or deepening your journey into kink, including information on:
What does being kinky entail?
What are the benefits to exploring my kinky side?
Where can I find other kinky people/potential like-minded partners? What qualities should I look for in those partners and what red flags should I guard against?
How do I make a good first impression when meeting others or exploring a new scene?
What proactive steps can I take to ensure that I am playing in a safe environment?
Published: February 2020