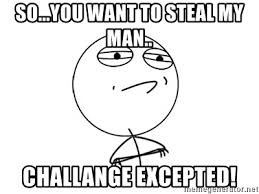 There are so many reasons I don't give blow jobs. I was thinking about it this morning, and thought I'd write them out, like a top ten.
Wonder if I'll have ten.
Oh! The adventure!
10. Because Patriarchy!
Men putting their willy into women is a shining example of all that is patriarchy. So, a man shoving his boy bits into my mouth just tastes like… oppression.
9. Gag Reflex
Yeah. I have one. My first BF inadvertently got himself a Roman Shower… LOL!
Continue reading "Why I Don't Give Blow Jobs – A Top Ten List"