Welcome to Dating Kinky's Kinky Book Club, hosted by N.J. Cole (Kim), a monthly discussion and gathering place readers and writers to discuss the craft or erotica, prose, how-tos, poetry, and more. As we grow (in episodes and content), this section will grow as well, in resources and information. *smiles*
Join the reminders list to the right (or below, for mobile users) for email reminders and the link for each event as they happen!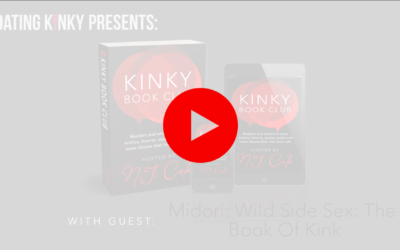 A monthly discussion where we talk to writers about the craft or...