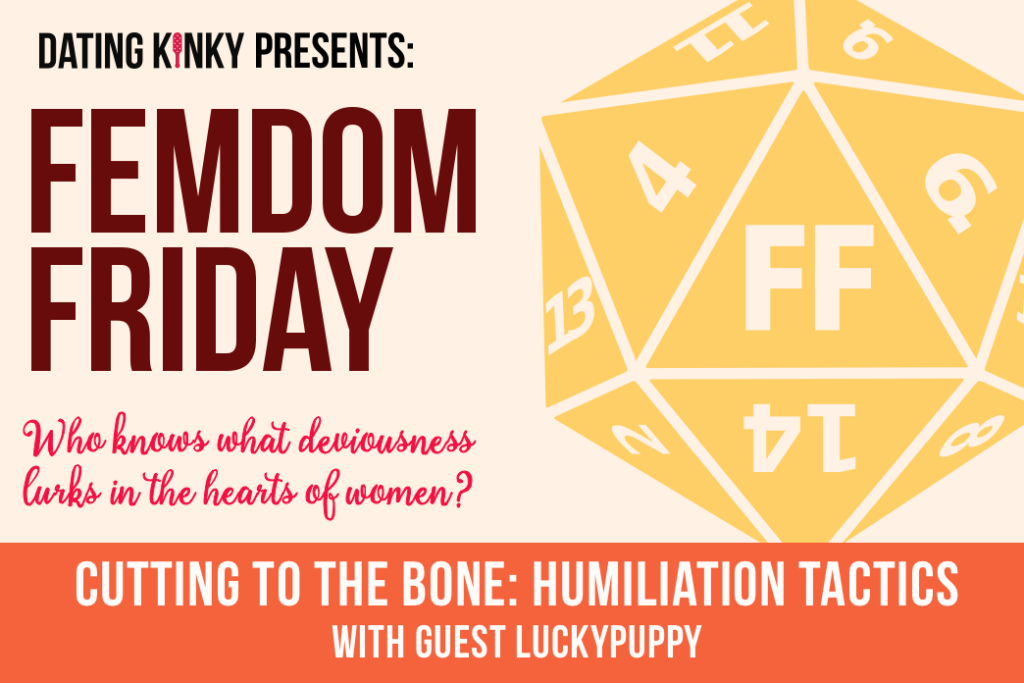 Ever wondered what goes on in the mind of Femdoms? How we select partners? Where we harness all our dominant power (it's not the boobs!) or how to get started? Join d20domme and guests as we open up the virtual floor to speak about these topics, take questions and more for Femdom Fridays.

For this month's show, d20 will be rejoined by her husband and submissive luckypuppy (who you might remember from the debut episode in April. Together, they will be covering that topic that carries (for some) the most delicious sting: humiliation.
Every SECOND Friday.