My mother started collecting tiny things when she was six. As a child, I was fascinated with her collection. A small landscape painted on a grain of rice, a beautiful high boy less than an inch tall, with working doors and drawers, an ivory ball no bigger than an inch with multiple layers of beautiful carvings…
But, of course, I was not allowed to touch.
Because I could harm the tiny things.
My fascination never left me, though.
And throughout life, I've always looked for the tiny treasures in the world around me. Violets growing up from a crack in the pavement in NYC fascinated me. A doll hand laying on a leaf by the sidewalk. A small glass bead that looks like a fairy dropped it in a city street.
I can remember many that I've spotted over the years in vivid detail.
This past weekend, I went on a ten mile hike in West Virginia. I was there with a group of friends, but I got away for three hours to spend time in the woods, trekking along. And taking pictures of tiny treasures.
The theme: small things that made me FEEL.
The rules: nothing larger than my iPhone 12 mini.
Here are some of my favorites: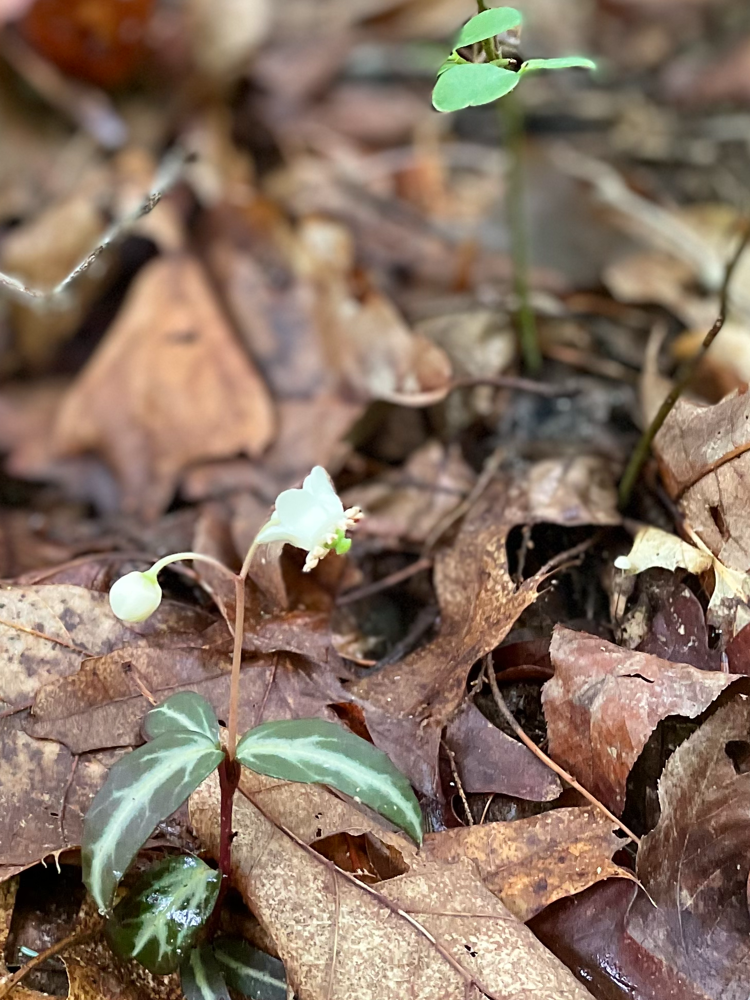 This was my first shot of the day. A beautiful little flower, nestled into the leaves. Small and proud. Made my heart smile.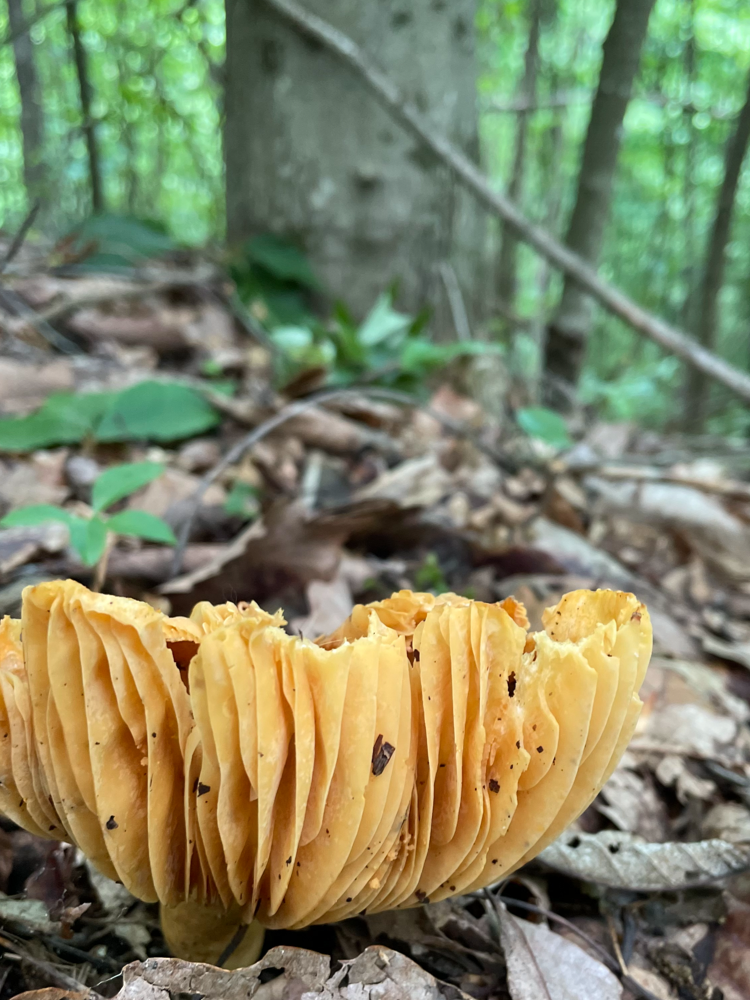 This was the largest tiny I found. It was maybe three inches across. The gills of this amazing fungi were just so sensitive and delicate and beautiful. Far away, it looked sort of meaty and out of place. Up close, though, the wonder of it was damn near overwhelming.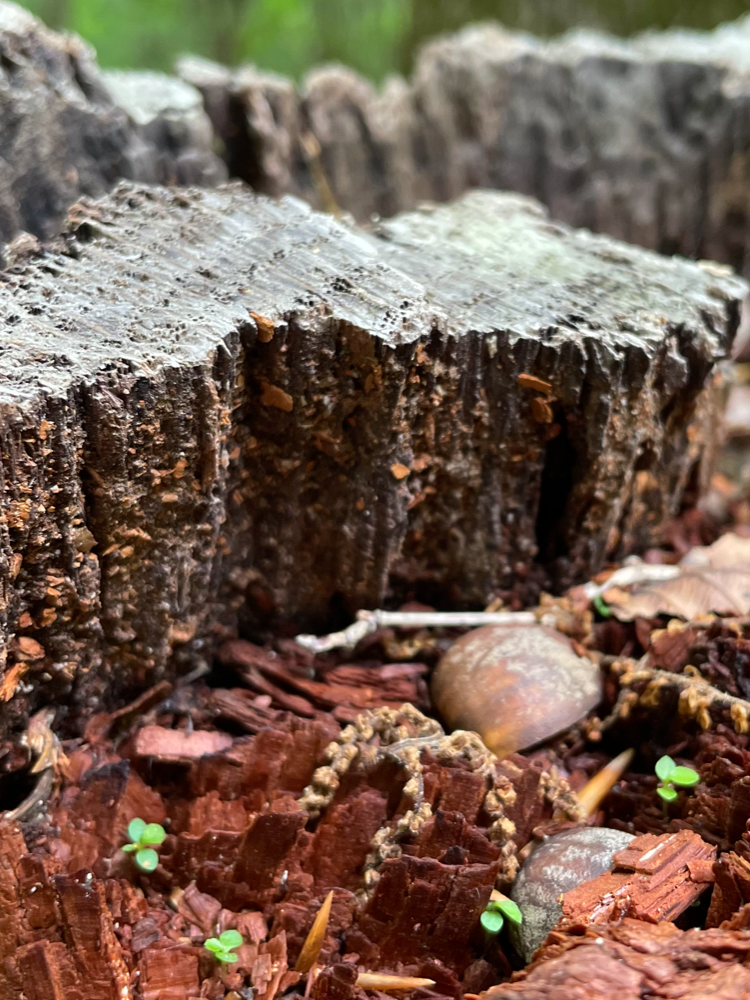 This tiny canyon landscape was the inside of an old stump, with new life growing. No matter how small, there is life and desire and the need to grow, even in the most awkward of circumstances.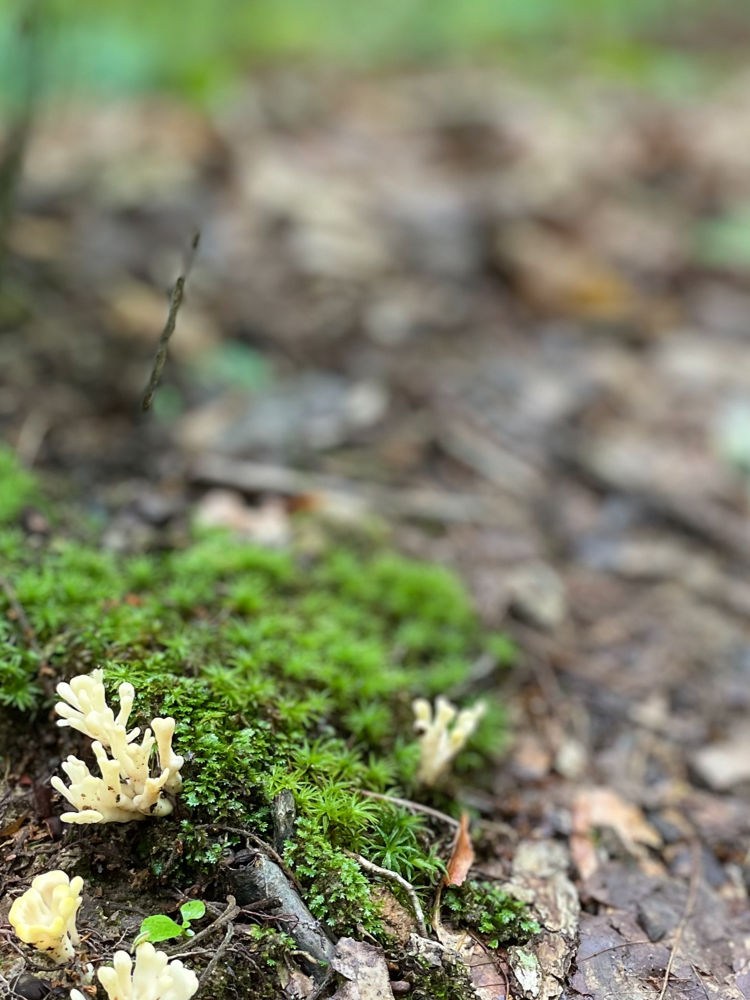 These little surprises just hit my heart. They were just so beautiful. None more than 3/4 of an inch. But startling in their intensity, even at that size. Making their way in the world.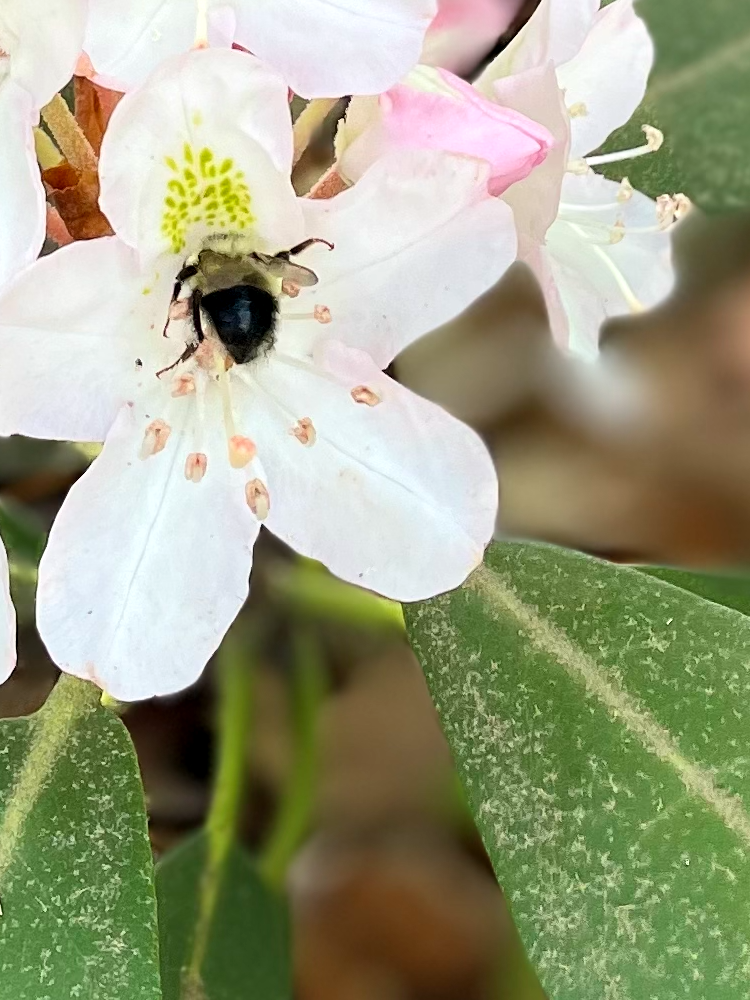 And this little bee, diligently and happily working for what he wants and needs. He's there to do what has to be done. And part of his life is doing for his partner, the flower—opening her up, coaching himself in her pollen, and sharing her with others.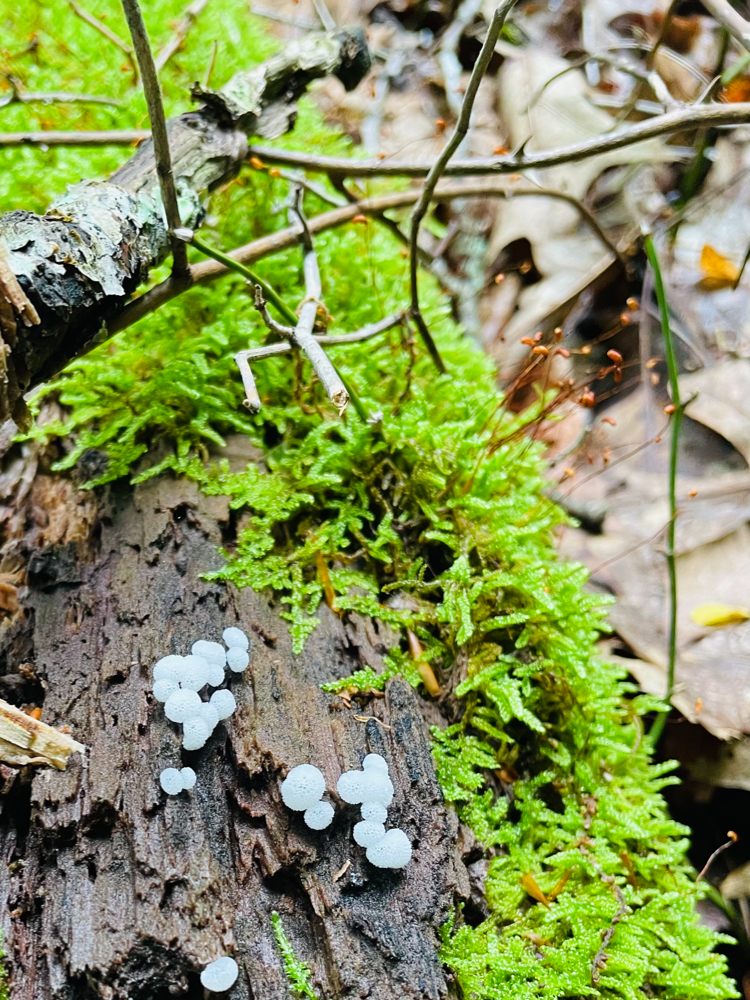 And these small fungi were just amazing. Almost like little geodesic domes. Their structure up close was so intricate and astonishing. The fact that they were tiny, maybe 3/8″ at the largest had no impact on their complexity or purpose in the greater scheme of things.
And as I hiked and mused that good things do indeed come in small packages much of the time, I also thought about how we often don't appreciate the tiny treasures. How I fully and deeply disagree with "don't sweat the small stuff," and how I've often referred to my partner's down below bits as my "button mushroom" when he's soft, since he's a grower, not a shower.
And I thought about this writing I would write, and how much I adore the man who has become a core of my life, and how much I appreciate him for who he is.
And how I would dedicate this writing to him. Because it's all about him, every word.
And if you haven't yet caught on, this is quite possibly my sweetest, gentlest, most inspired small penis humiliation piece, ever.
All to say how much I adore him.
(And to fulfill his public humiliation kink.)
Fun note: He told me later that day he was thinking about me the entire time he was mountain biking and I hiked. I told him I was thinking of him, too, LOL!
What do you love/appreciate that you feel is often overlooked?
In life?
In partners?
Let's share the oddities, the tiny things, the not-quite-usual, the amazing and the curious. smiles