[am4guest not_have='p2;p8;p9;p10;p45;' ]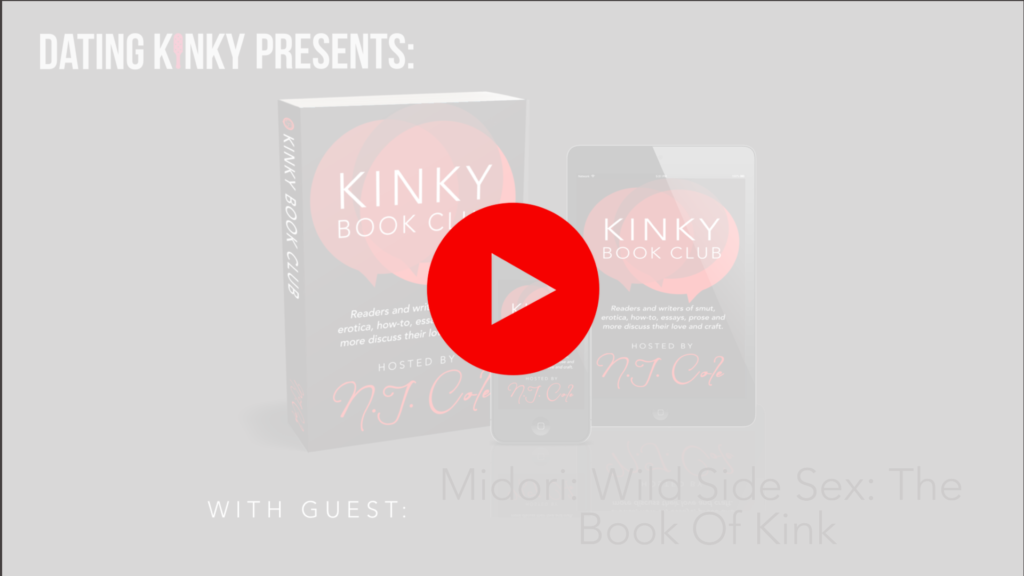 [/am4guest]
[am4show have='p2;p8;p9;p10;p45;' ]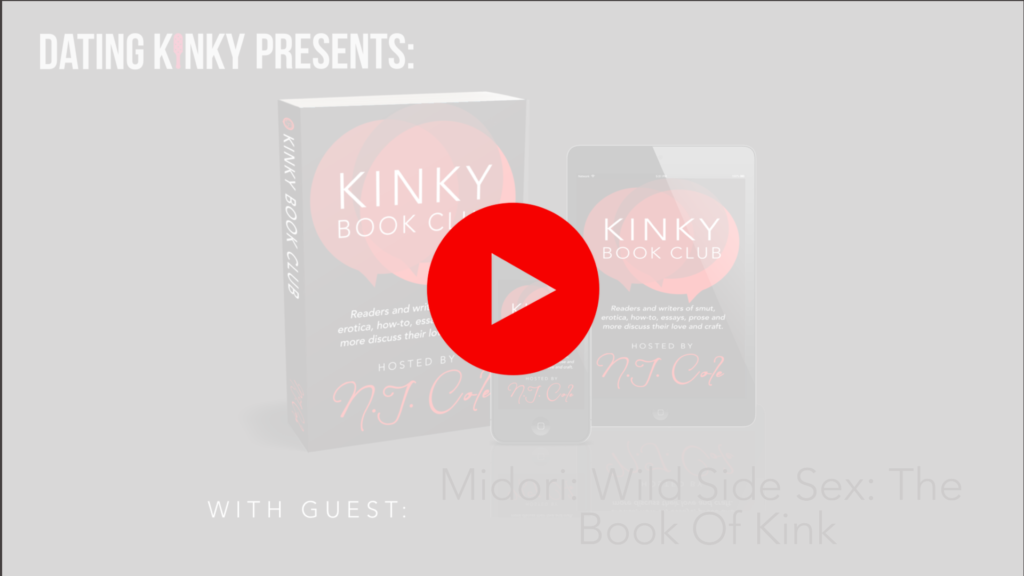 [/am4show]
[am4show have='p2;p8;p9;p10;p45;' ]
[s3mvp id='173′]
[s3mvp id='174′]
Chat Transcript: ZIP
[/am4show]
A monthly discussion where we talk to writers about the craft or erotica, prose, how-tos, poetry, and more. Every FIRST Monday.
In this episode, our host @NJCole-MidAngel1, will be speaking with fellow author (and kinkster extraordinaire) @Midori. The featured book in the discussion was be Wild Side Sex: The Book Of Kink – Educational, Sensual, and Entertaining Essays
Kinky Book Club airs Every FIRST Monday. The next episode will be broadcast on October 5th at 8PM EST.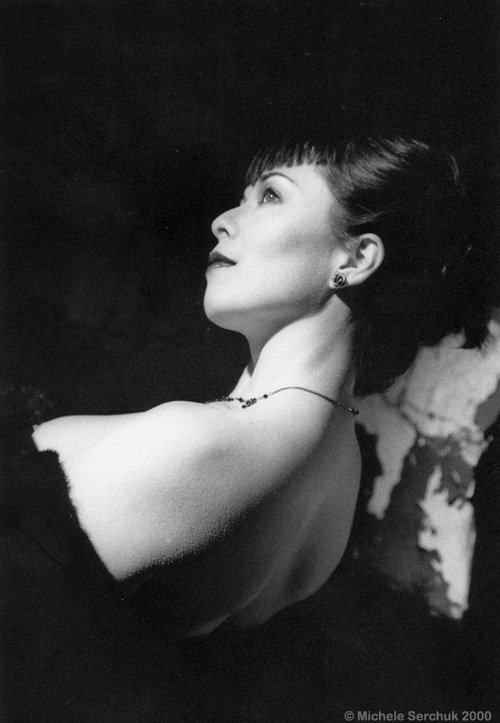 Trailblazing educator, sexologist, artist, and irritant to banality, Midori founded Rope Dojo and ForteFemme: Women's Dominance Intensive. She penned the first English instruction book on Shibari titled, "Seductive Art of Japanese Bondage" in 2001, paving the way to the popularity of rope. Dan Savage calls her the "Super Nova of Kink," while others affectionately call her Auntie Midori for her cool, tell-it-like-it-is, funny, reality-based teaching. She is also the author of "Wild Side Sex," "Master Han's Daughter," and "Silk Threads."

During this pandemic, learn, laugh and enjoy her special online classes, events and art at www.patreon.com/PlanetMidori.
[am4show have='p2;p8;p9;p10;p45;' ]
[cma-questions cat="book-club-episode-3″]
[/am4show]
[am4guest not_have='p2;p8;p9;p10;p45;' ]
[/am4guest]