Last Friday, I sent out a message about how being yourself is the most important part of any kind of dating, but especially (of course) kinky dating.
I included a link to a writing I'd done about being yourself and being awesome, and I got a bit more feedback than I'd expected.
Some was…well, not very nice.
You see, the article said to "Be your awesome self," and gave tips on how to be that.
Apparently, that's elitist of me, because not everyone can be awesome, and I'm setting standards too high.
Seriously.
I'm floored.
I NEVER thought that anyone would have an issue with the idea that people want to connect with people who are awesome, or that if you don't want to put in the effort to be awesome to make those connections that you're not allowed to complain.
I get the impression that some people think that dating sites should be like mail order, and just deliver partners to an address, without any effort beyond picking the right colors and features.
Yikes!
That's not how this works. That's not how ANY of this works.
Literally no one is perfect. We all have flaws and things we could improve.
And it's worth doing, to become better people.
Of course I've written a bit about that as well:
Read: Just Be Yourself AND Be More Than That

And I'll tell you something, even with our flaws, we deserve amazing love and connection with others.
Danu Grayson said it well: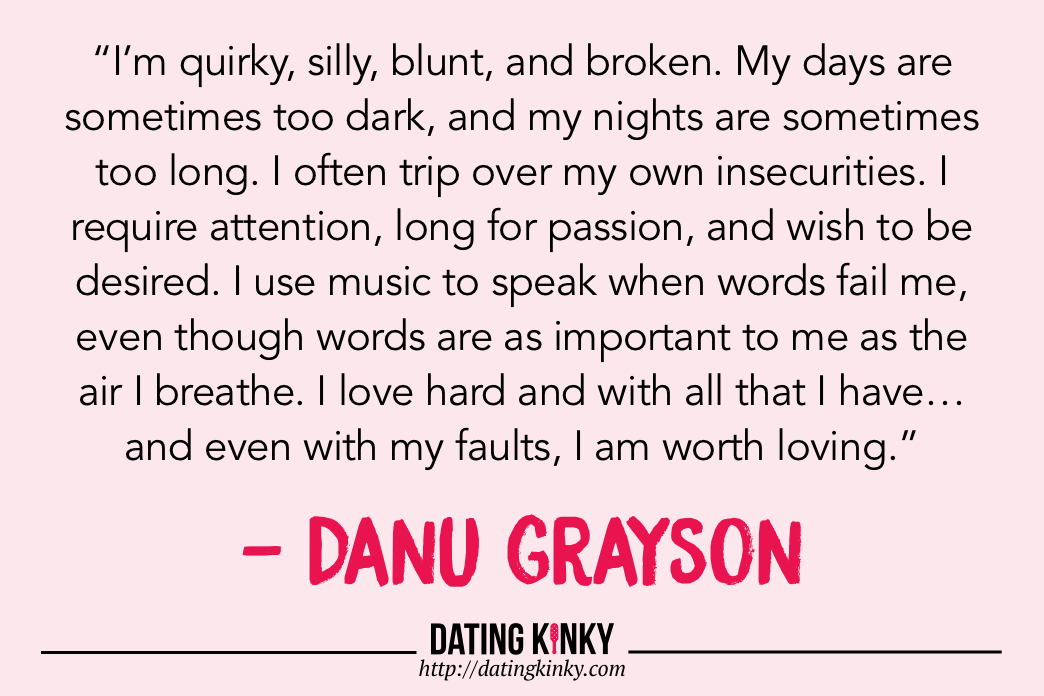 You may not think you're awesome.
You may have even been told (over and over) that you never will be, and that you'll never be loved.
Don't believe it.
You may have to put some work in. Heck, maybe even a LOT of work.
I spend 30 minutes every day learning and working on self-improvement, and I'm still not half as awesome as many of you.
I keep on, though.
And I hope you will, too.
Because I know you're worth it.

And it makes me sad when you think you're not.
And for those of you who are awesome, or who are striving to be more awesome, could you do me a favor? Brighten someone's day today with a compliment. Here's an easy guide:
>>> Give Compliments. Lots of Compliments. Do It Right In 9 Easy Steps

Thank you so much! I hope your day is as awesome as you are!
Nookie
"Be willfully awesome"

P.S. How were YOU awesome today? I'd love to hear it. Did you give a compliment? Did you rock a workplace meeting? Style in those new kicks? Hit reply and tell me. *smiles*