[am4guest not_have='p2;p8;p9;p10;p52;']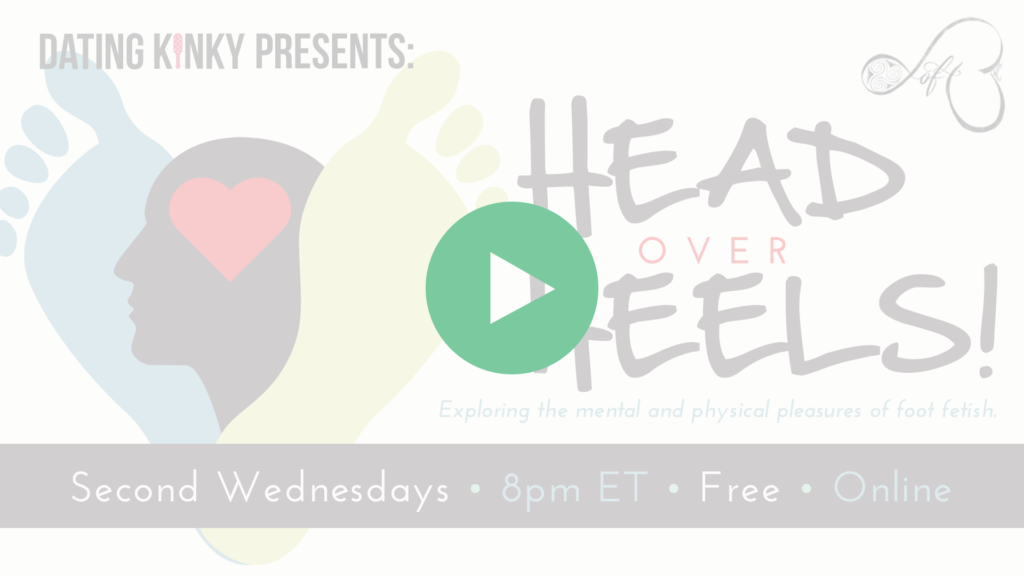 [/am4guest]
[am4show have='p2;p8;p9;p10;p52;']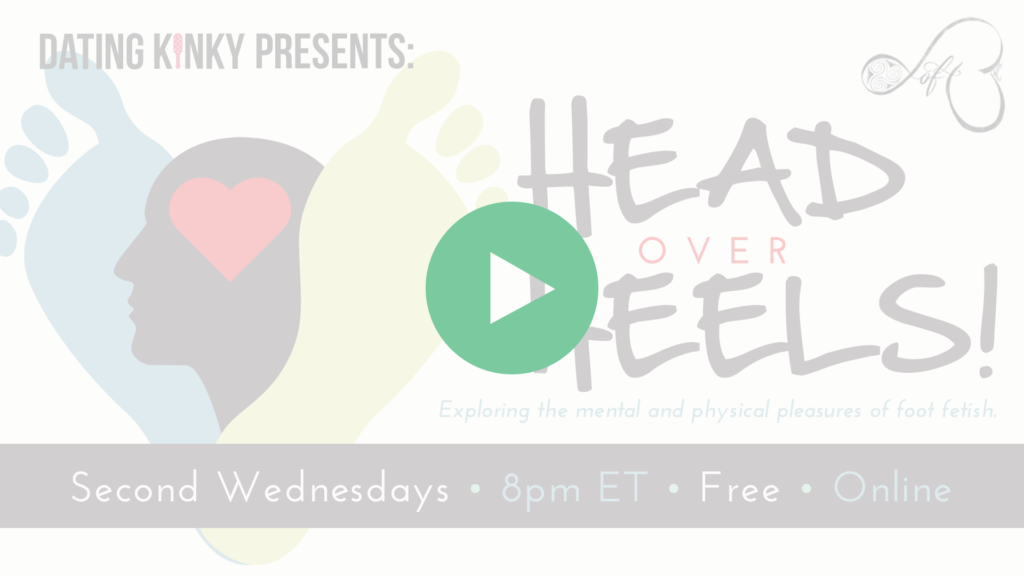 [/am4show]
[am4show have='p2;p8;p9;p10;p52;' ]
[s3mvp id='82']
[s3mvp id='83']
Chat Transcript: ZIP
On July 8th we had our third webinar premiere of the month! And it our dedication to due diligence, we did in fact start at the bottom before working our way up.

That's right – this webinar, Head Over Heels, is all about foot fetish. And we had the perfect hostess to guide us through this popular topic, the wonderful Lady Leigh.

In this debut episode, Lady Leigh and Nookie led a discussion that served as an introduction to foot fetish and ran through all of those various subdivisions of the genre, including toes, toe cleavage, soles, wrinkles, aches, heels of the foot, types of shoes or jewelry.
Head Over Heels will air live every SECOND Wednesday. Next episode: August 12th at 8PM EST.
Links from the show:

https://datingkinky.com/events/





[/am4show]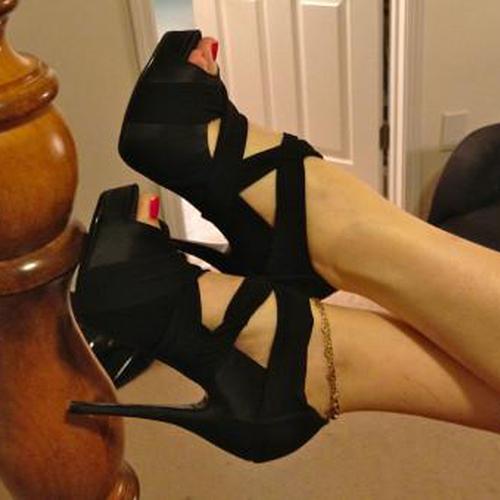 Lady Leigh began her lifestyle journey as a submissive with her husband of 39 years. During their journey they were fortunate to meet others who taught them how to play safely. As a way to give back, she is dedicated to the presentation of education for the community & firmly believes in "each one teach one." She is the owner of the LoftNC, a Studio and Social Club in Gastonia (just outside of Charlotte) which gives the community a place to come play and to receive education and support in a healthy and safe manner.
She is also the co-owner of http://www.SoaringEagleCreations.com with her partner, MSquared- and together they produce wonderful leather toys for your kinky pleasure.
Lady Leigh believes in education and travels to share her knowledge because "education is just that important." She has been honored to be a presenter at many events and groups throughout the Carolinas and East Coast including the LoftNC, 1763, Living on the Edge @ Wingnut 2018 & 2019, House of Velvet & Steel, SCLock, SMAK, DomCon Atlanta, LLC, T3WD, Capex, LaFortress, Hammers Chamber, Wolfucking 2016, Coastal Carolina Fetish Fair 2016-2019, Frolicon 2017 & 2018, Florida Power Exchange 2017, FAD, Fetish Fest 2020, Beat Me in St Louis 2020, Beyond Leather 2020, Summer Wow 2020, and others).
Owner of LoftNC LLC, a studio and social club in NC for 10 years. The LoftNC is a well established dungeon offering a safe space for the community. Presenter of variety of kink and lifestyle topics for 8 years A long history of business management and consulting entrepreneurs to grow their businesses.
[am4guest not_have='p2;p8;p9;p10;p52;' ]
[/am4guest]