[am4guest not_have='p2;p8;p9;p10;p43;' ]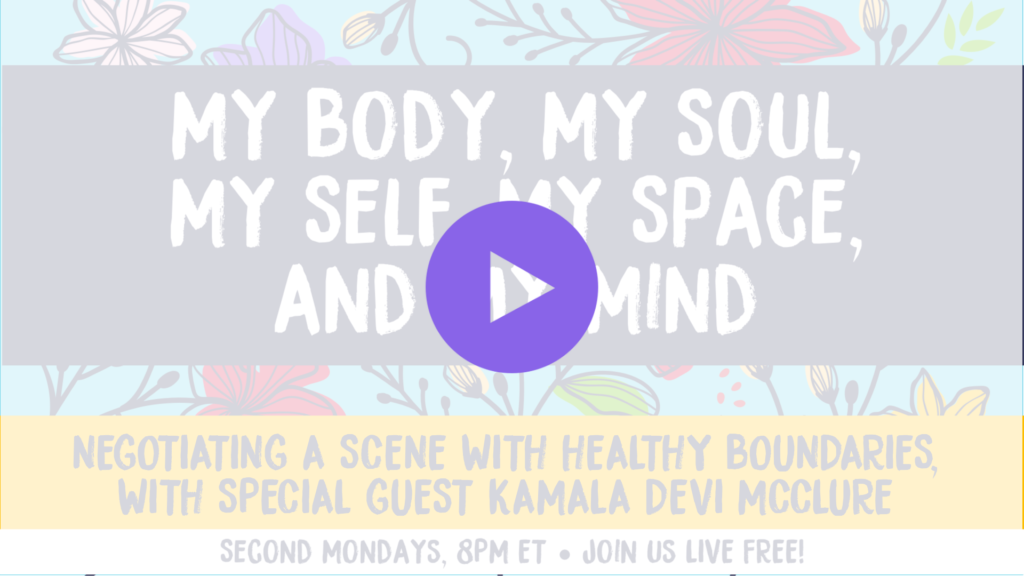 [/am4guest]
[am4show have='p2;p8;p9;p10;p43;' ]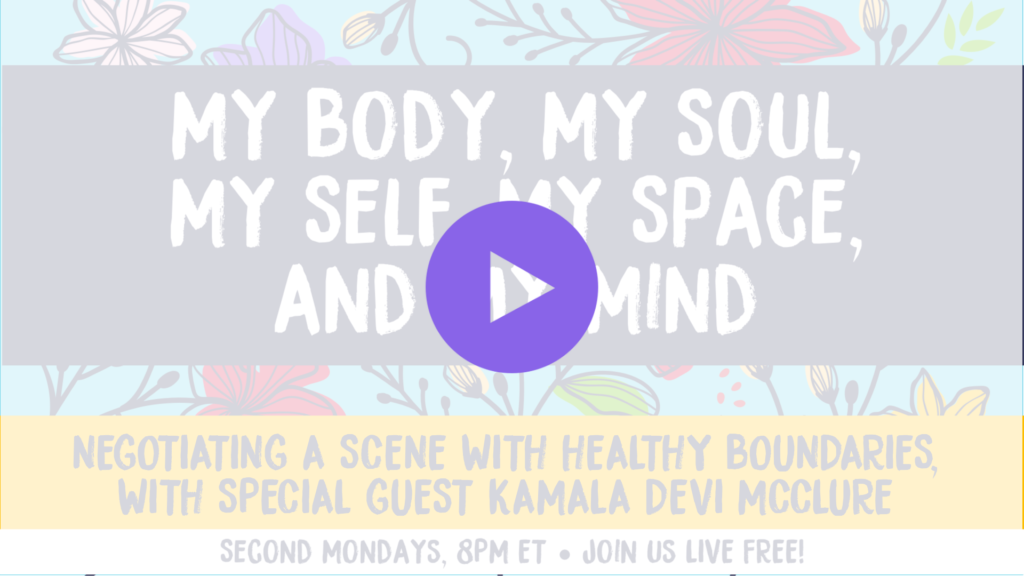 [/am4show]
[am4show have='p2;p8;p9;p10;p43;' ]
[s3mvp id='238′]
[s3mvp id='239′]
Timestamps:
Featured Presentation: 0:00 – 33:00
Word from Our Sponsor: 33:00 – 38:30
Q&A / Open Discussion: 38:30 – 56:42

Chat Transcript: ZIP
The month on My Body My Soul, our host Hardy Brooklyn welcomed another guest, KamalaDevi McClure, for the conversation about Negotiating a Scene with Healthy Boundaries.
My Body, My Soul airs every SECOND Monday at 8PM EST.
Links from the show:
KamalaDevi's Twitter
KamalaDevi's Instagram
KamalaDevi's Facebook

[/am4show]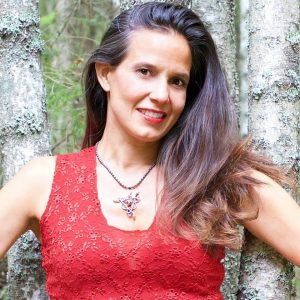 Featured Guest:
KamalaDevi McClure (aka KD, Pronouns: they/them) is a pansexual, genderqueer, tantric mentor, speaker, and author of seven books. They've been navigating a polyamorous marriage in San Diego for almost 20 years with their husband and family who appeared in Showtime's hit docu-series, Polyamory: Married & Dating. They've also appeared on Dr. Drew, Ricki Lake, Tyra Banks, and the award-winning documentary Sex Magic.
KamalaDevi travels around the world teaching sexual shamanism as a lead facilitator for ISTA (International School of Temple Arts) and touring two new books, Sex Shamans and 52 Fridays: A polyamorous queer, kinky love story. They are also the creator of Tantra Theater and Poly-Palooza. KamalaDevi's mission is to awaken artists, healers, and visionaries to become love leaders around the world.

http://www.kamaladevi.com/
[am4guest not_have='p2;p8;p9;p10;p43;' ]
[/am4guest]