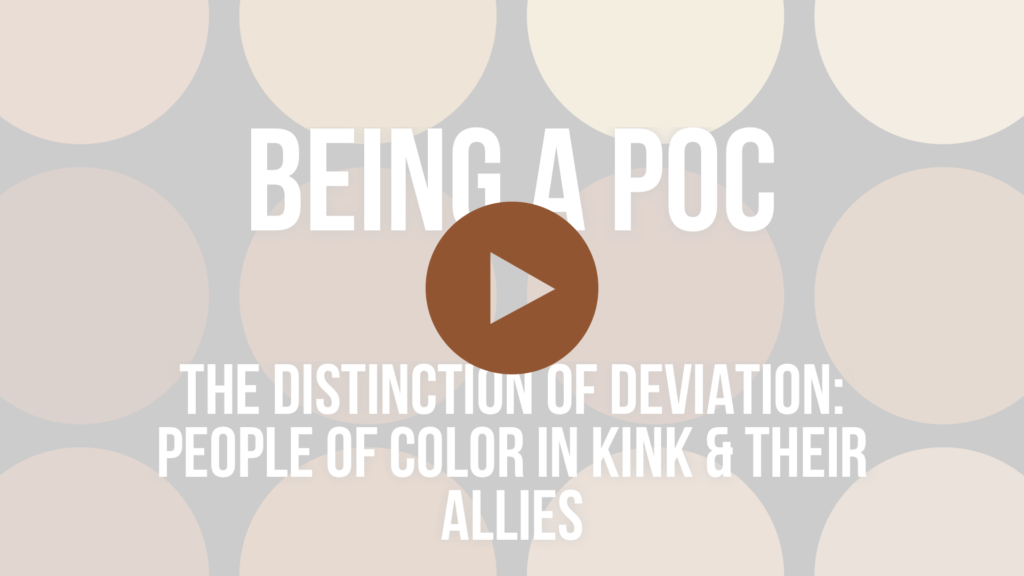 A new monthly discussion and gathering place for kinky folk of color, and those who want to support kink for all in their spaces (online and off), communities and events.
This month's topic kicks us off!
Being a POC in Kink
What's it like? How is our lived experience different from others'?
A discussion about racism, assumptions, and good intentions in the BDSM scene.
Every FOURTH Monday.